New Teachers
New Teachers: How to Use Classroom Data to Inform Instruction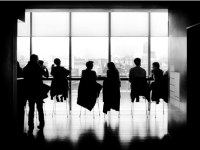 One of the most challenging things to do as a new teacher is diagnose your students as learners. How do you discover individual reading and writing levels? How do you determine where each child is developmentally with reasoning, or with collaborating? Additionally, how do you pinpoint patterns of strength and weakness within the classroom -- and all this with limited resources and often just you as the only adult in the room?
It's tough.
To begin with, it takes a few years of teaching to really understand -- let's say, if you teach ninth grade -- what the median skill level is for a group of 14-year-olds (reading, writing, speaking, thinking, emotional, etc.) There's a saying: "Teach to the middle." But what if you don't know what that looks like yet? This can be incredibly frustrating when you are new to the job.
Data Ideas and How to Use Results
So let's start with some ways to gather data and look at how the data can influence the ways you teach and re-teach, and how you design learning.
1. Provide Case Scenarios
Ask the kids to write a one-page explanation or narrative of what they might do to solve a realistic problem or sticky situation that students may relate to. Have them do it in one class sitting, and make sure you tell them it's low stakes. The results will tell you a lot -- yes, their writing skills and their understanding of narrative structure -- but it will also provide some insights into their reasoning, logic, and maturity level. What you glean from the results of these case scenarios will help you as you design problem-based learning in the future and scaffold for specific students, and give you plenty of student examples to use during instruction.
2. Use Anticipation Guides
Anticipation guides are quick ways to see before reading or learning what your students already know about a topic. They can also pique student interest around a topic.
Here's an anticipation guide on the topic of cyberbullying. If you were preparing to design a unit on this topic, you could let students delve into this first. While you gather materials and plan for the unit, the results from this anticipation guide would provide you with some useful data: what they already know about cyberbullying, gaps in their understanding of the topic, and any misconceptions they may have about cyberbullying and bullying in general. When I taught high school English, I always hoped that anticipation guides would reveal some of my students' "blind spots" (academic, social, and emotional) and help preempt those teachable moments.
3. Students Rate Content and Teaching
Give them scaled statements (1-10) to rate how well they understand the material, and let them give you some feedback on your teaching (too fast, too slow, more time to work with peers, more one-on-one time with the teacher). These data are easy and quick to collect. Keep it anonymous so that students are more truthful.
For example, at the conclusion of the cyberbullying unit, perhaps include a question like the following:
These data can tell you a lot and help you decide what to plan -- and what supports to use -- for the lessons to follow.
The 3-Pile Data Strategy
Here's another a helpful tip: Let's say you give a five-question multiple-choice quiz or a brief journal-like response of a few sentences. You collect those, and while students are getting organized for the next activity, or silent reading, etc., take that pile and make three stacks. The one on the left = just developing or at the beginning of understanding, the pile in the middle = they are mostly there, and the pile on the far right = they've pretty much got it.
This tells you in that moment, should I move on or review? If that pile is pretty high on the far left (most students are stuck) with just a few in the middle and/or on the far right, it's time to stop silent reading and do a quick review or conduct an impromptu mini lesson.
What are the various ways you collect data in your classroom? How does it inform the teaching and learning that is to come? Please share in the comments section below.