New Teachers
New Teachers: Is Your Principal a P.A.L (Pretty Awesome Leader)?
A few weeks ago while discussing a topic for the next new teacher chat on Twitter, a pre-service teacher sent me a private tweet. She asked if I knew the best way a principal should work to support new teachers on their campus. I responded by saying that I thought it would make a perfect topic for an upcoming chat. As a result, our November 2 chat topic was "How should a principal support a new teacher?"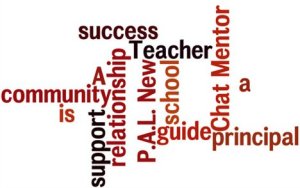 As an educator who spent many years as an elementary school principal, the issue of support to new teachers is very important to me. How a principal works to mentor, guide and support new teachers is critical to the success of that teacher, not to mention the students in his or her care. I'd like to feel that in my years of service as a site administrator, I worked to continuously be a P.A.L. for my new teachers, even when it was challenging to do so.
The role of the principal is complex, particularly in relation to support for new teachers. But one thing is clear: new teachers are depending on their principal to let them know what their expectations are and to support them in getting there.
A Common Problem for New Teachers
During the chat, it became very clear that many new teachers were struggling with the role a principal plays in their daily work. Here are some of the questions that were tweeted in the chat:
How do principals lead?
Why does my principal delegate all my concerns?
What's the difference between an instructional leader and a manager?
Why do I never see my principal in my classroom?
Does my principal know that I don't always know how things are done?
My role in the chat as founder and moderator is providing practical solutions to the concerns shared during our one-hour session. It was a very dynamic hour of discussion, and you can read the full transcript here.
After this chat, it was clear that there is a critical need for ongoing dialogue on this topic at our school sites. New teachers must build relationships with their school leaders, who can then support them through the roller coaster of those first years of teaching and beyond. What was also clear is that we do have some school principals who are truly working to be a P.A.L. -- a pretty awesome leader. These are the leaders who are asking new teachers what they need and doing their best to provide it.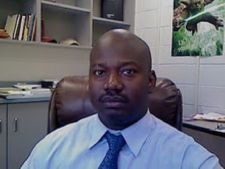 Sample P.A.L.: Pretty Awesome Leader
One principal, who is focused on being a P.A.L. for his new teachers is Derek McCoy. The principal at West Middle School in Mount Gilead North Carolina, Derek took an active role in participating in the chat on November 2 and was a voice of support to new teachers during that hour. I had the privilege to meet with Derek and his support staff during a recent Skype planning meeting as they looked at ways to better support and mentor new teachers at his school.
He was moved by the concerns expressed by new teachers at the recent chat discussion. He wanted to collaborate with me to share his focus on supporting for his new teachers. We collected our thoughts on a Google Doc, and he and his staff worked with me to develop a list of potential professional development ideas to add to what they had already come up with. They were eager to let me know that their new teachers, who make up a third of their staff this year, are very important to them. They know that the success of these teachers and the students that they serve depends on how they provide ongoing mentoring in these first years of practice.
Next Steps
Derek is beginning the implementation process with his support team. They have defined some key initiatives and will put them in action this year. Furthermore, he has committed to supporting his new teachers by staying in touch with their needs and making sure they know what's expected of them as they begin their work in the school community.
The most important takeaway from my meeting with Derek is that he is a humble and enthusiastic principal, committed to providing the best foundation possible for his new teachers. He wants to be there to guide them as they navigate the important curricular commitments, and he works to build relationships in the schoolhouse. He does all of this not for his own personal gain but for the success of his learning community.
We need more principals like Derek McCoy -- principals who will step up to the plate, acknowledge the needs of their new teachers and be the mentor they so urgently need.
Share your thoughts. Is your principal a P.A.L.? Are they providing support specific to your needs as a new teacher? Let us know in the comments.