Assessment
New Evidence: Deeper Learning Improves Student Outcomes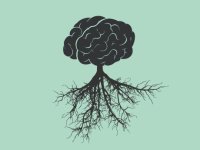 When educators learn about the work of Envision Schools and the work of our partner schools in the Deeper Learning Network, they almost always ask for evidence or data to show that this approach is better than traditional approaches to learning.
We can say that deeper learning achieves better student outcomes -- we all have data to share that we have collected and analyzed ourselves. Our colleagues are encouraged and then they ask if there are any independent studies that demonstrate the success of our model. Until recently, we've simply had to shrug and say no.
Higher graduation rates: Students who attended the network schools graduated on time at statistically significantly higher rates
More 4-year college going: After graduation, students who attended network schools were more likely to attend a four-year college and enroll in more selective institutions
Better test scores: Students who attended network schools achieved higher standardized test scores on both state assessments and international tests. These assessments measure core content knowledge and complex problem-solving skills
Stronger interpersonal and intrapersonal skills: Students who attended network schools reported higher levels of academic engagement, collaboration skills, and motivation to learn and self-efficacy
Greater opportunities to learn: While in school, students who attended network schools benefited from greater opportunities for deeper learning through such practices as project-based learning, internship opportunities, and longer-term cumulative assessments
Equitable opportunities and outcomes: Attending a network school benefited diverse groups of students. Regardless of a background or incoming achievement levels, students who attended network schools achieved the same positive deeper learning outcomes
Perhaps two of the most significant findings from the list above are that students are developing higher levels of academic engagement, collaboration, motivation, and self efficacy and that deeper learning is working with students regardless of their income levels or prior school achievement. This means that AIR's research can help dismantle the myth that deeper learning will only work for already advantaged and achieving kids. On the contrary, deeper learning strategies are giving all kids the opportunities, experiences, and skills each of us want for our own children.
This is why AIR's findings are so exciting to those of us in the deeper learning world: They point the nation in a direction we can go to help all students, regardless of background, graduate from high school confident that they are ready for the world beyond. The AIR study results offer independent corroboration of something deeper learning practitioners already know: Our public schools should invest in and support systemic approaches to deeper learning in order to realize greater student success.
As Ron Berger of Expeditionary Learning, a non-profit school improvement network, says: "There's a model here that's working and it's one we can rally around." Teachers around the country already know that deeper learning practices are how real and transformative learning happens.
It's now time for education leaders and decision makers to pay attention to the power and promise of deeper learning.