Bullying Prevention
Leverage Inquiry Projects to Combat Bullying
Inquiry projects can get students to examine the causes and consequences of bullying and encourage them to generate their own solutions for change.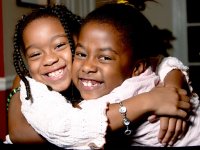 With National Bullying Prevention Month continuing throughout October, schools across the country have engaged students in activities designed to curb the incidence of bullying. Increased awareness is helping to reduce bullying, according to the National Center for Education Statistics. But with 22 percent of students ages 12 to 18 still experiencing bullying at school, there's plenty of work yet to be done.
One strategy with the potential for lasting benefits is to engage students as critical thinkers about the issue. Inquiry projects will get students to examine the causes and consequences of bullying and encourage them to generate their own solutions for change.
A Project to "Break the System"
That's just what English teacher Rebecca Grodner did with her students at Quest to Learn in New York. When a student was in tears after being shunned by her girlfriends, Grodner decided to tackle bullying as a class project. She challenged her eighth-grade students to "break the system" of school bullying by educating their peers. The project put students in the role of problem-solver and connected naturally with the English language arts curriculum.
As Grodner explains in her blog post, Students Break the System of Bullying in English Class, she showed the powerful documentary film BULLY to launch the project. After giving students time to gather their reflections about the film in a free write, Grodner invited them to share their responses aloud:
From there, Grodner guided students on a project in which they created a toolkit to break the system of school bullying. As a critical thinking activity, students created causal maps that showed the interrelated factors of bullying. As they looked for leverage points where they could make a difference, they identified an opportunity to build empathy during the elementary years. They set out to produce an anti-bullying toolkit, created by students for students. To develop their kit, they first critiqued other materials that had been created by adults and considered how they could use their own insights to better engage their audience. In the process, they applied their skills as effective communicators and critical thinkers to become change agents.
The project was so effective that Grodner made it an annual event in her English language arts class. "The best thing about this project is that it doesn't simply fade away once completed," she reflected. "The students made a real commitment to bullying prevention."
From Film to Movement
Since director Lee Hirsch released BULLY in 2012, his award-winning film has been seen by four million students from around the world and sparked a global social action campaign called The BULLY Project.
To continue to grow this movement, Hirsch invites students and educators to participate in new initiative called The BULLY Project Mural. The mural is an online publishing site, developed in collaboration with Adobe, where students can share their anti-bullying messages via images, videos, and text.
As Hirsch explains, "The mural is an interactive destination where anyone, regardless of ability, can share their art, stories, and perspectives about bullying, its impact, and how we can help stop it." He envisions the digital mural expanding with powerful stories and messages from around the world, raising public awareness much as the AIDS Memorial Quilt has raised awareness through community art.
For teachers who are designing project-based learning experiences to address bullying, the mural offers a site for students to share their culminating products with a global audience. It's also a resource for inquiry. As Hirsch suggests, "We invite you to teach from the different stories presented by contributors of the mural."
Driving Toward Solutions
Where are the opportunities to combine project-based learning with anti-bullying education? Consider driving questions that ask students to apply what they are learning to generate their own solutions to this issue.
For content connections, you might incorporate statistics or data gathering to have students challenge misperceptions about bullying. Sample driving question: How can we use data analysis to understand where bullying happens in our community?
In literature study, students might explore how authors have explored the inner lives of bullies or portrayed upstanders who have spoken up for victims. Using Literature to Promote Cultural Competence: A Bullying Prevention Companion Bibliography is an annotated bibliography by Nancy L. Mullin that includes extensive suggestions for K-12 readers, as well as resources for adults looking for guidance on how to navigate difficult issues relating to bullying and intolerance. Sample driving question: How can we tell the stories of courageous upstanders in our community?
Projects that emphasize creative expression might have students make art, poetry, songs, or films that map the emotional terrain of this subject matter. Sample driving question: How can we use our creativity to help audiences imagine a world without bullying?
Social studies projects might compare today's anti-bullying campaigns with other social change movements in history. Sample driving question: How can we use our social media smarts to launch an effective movement against cyberbullying?
Challenging conversations are likely to arise when the subject is bullying. The BULLY Project has teamed with Facing History and Ourselves to produce a discussion guide for the film. More resources for educators are available from The Bully Project.
How have your students taken a stand against bullying? Please share your project ideas in the comments section below.