Parent Partnership
Your Last-Minute Teacher Appreciation Gift Guide
Gifts for Teacher Appreciation Week can be simple (like Post-it notes), practical (like screen wipes), or musical (like a rechargeable wireless speaker), but always heartfelt.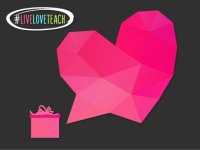 We all appreciate the awesome work that our teachers do every day, but we sometimes forget to show them how much we care about all that awesome work and all the effort that goes into it. In their honor (and as a gentle reminder to anybody who wants to do something about it), I've put together a list of fast, easy, and meaningful gifts for those special teachers to let them know that you care. (Note: you can find all of these things at your local Walgreens, CVS, or just about any place that makes quick-stop shopping easy.)
Charging Cable
Everyone can use an extra charging cable. This basic piece of modern hardware is welcome in any home, car, or classroom. Charging cables often wear out, and an extra always comes in handy. Start by finding out what type of phone the teacher uses, and then visit any place that sells electronics of any sort to pick up a spare cable for that special teacher.
Portable Battery Charger
If the teacher needs a cable, chances are good that he or she might also need a portable battery charger. What better way to show your appreciation to a teacher than making sure that those critical devices are always charged? Teachers are so involved with running around helping their students that they often can't find the time to charge the phone that's busy in the classroom engaging all those students. A portable battery charger will give teachers the juice they need to keep going.
Post-it Notes
These are such a simple gift to pick up. I don't know any teacher who doesn't have a pad of these things on the desk. Post-it notes are used for so many different reasons throughout the day that there's not enough room in this post to share them all. Better yet, I might suggest Post-it Plus, a cool app that can be used with the Post-it notes for the techy teacher. Snap pics of all those Post-it notes and organize them on your device. You can also share them out if needed. It's a nice blending of tech 1.0 and 2.0 for the teacher who you want to remind is just so incredible.
Screen Wipes
Our screens on our multiple devices are gross. There's really no better way to say that (and yes, I'll spare you the details). Screen wipes are a perfect gift for teachers because they deal with gross stuff all day, and cleaning their screens is something that needs to happen a lot more often than it does. Amazingly, this gift is something that not many teachers would pick up on their own. A pack of screen wipes can last for a good portion of the school year and help keep that special teacher's screens a little less icky.
iHome Wireless Rechargeable Bluetooth Speaker
Teachers enjoy rocking out like everyone else, but that can be hard with their phone's speaker. With this wireless rechargeable speaker, they can power it up during the day while they work with their students, and then connect to their device and listen to the soothing sounds of beautiful music while reviewing grammar, checking math problems, or writing report cards. The small but mighty device is perfect for those teachers who need a little music to help them think about the day they just had and how to be better next time. The gift of music is always a great way to show how much a teacher means to you.
A Hand-Written Note
This is the best gift that a teacher can receive from anyone. These are the most cherished items a teacher will receive over the course of his or her career. I have kept every single hand-written note that ever came my way, and I go back and read them during the tough times. Take the time to find a card and share with that special teacher exactly why he or she is so awesome. Make this note as personal as you can when explaining how valuable this teacher is to the school in general and to you specifically. You can give this with a gift, or it can be the gift. Either way, you will make a teacher feel like a king or queen with just a few words of gratitude.
These are just a few quick gift ideas for that special teacher in your life. Feel free to share any other great gifts that will show teachers how important they are. Have a great day, and don't forget that awesome teacher who rocks your world!