Technology Integration
Travel the World From Your Classroom: Free iPad Apps for Virtual Field Trips
July 31, 2013
Updated October 17, 2014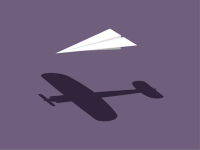 Not every school has the resources necessary to take their students on an airplane . . . or spaceship. The iPad can bring the world to your students' fingertips in ways never before possible. Many national parks and museums have apps designed for onsite visitors. These navigational tools are also great for classrooms who can't make the trip. In fact, a variety of free apps can be used as virtual field trips so that children can travel the world from your classroom!
National Parks by National Geographic
National Parks by National Geographic is full of breathtaking pictures and information on National Parks including Acadia, Mount Rainier, Yellowstone and Zion. With details on weather conditions and interactive maps, this app is a great resource for bringing the National Parks to your classroom.
Gettysburg
For a virtual tour of the Gettysburg Battlefield, the Gettysburg Battle app can be used in classrooms commemorating the 150th anniversary of this Civil War battle. With information on a variety of sites at Gettysburg, including video clips and audio, you'll find plenty to support students' exploration of this historic site.
Getty Museum
The Life of Art app designed by the Getty Museum focuses on four items from their collection. With detailed information on each object, students can manipulate the artifacts by spinning high-quality three-dimensional images and tapping to learn more about the history and characteristics of each item.
NASA Earth Now
If you're looking for a trip on a more global scale, NASA Earth Now lets users view the Earth through a different lens. Whether you want a visual of daily temperatures or want to compare sea level in different hemispheres, this app can spark a conversation without a trip to Cape Canaveral.
Timeline - Art Museum
A trip to the National Gallery or Sistine Chapel might be out of the question, but Timeline - Art Museum will bring the works of famous artists to your students' fingertips. This app includes a variety of works including Rembrandt and Lichtenstein, to name a few.
Sphere
Formerly known as TourWrist, Sphere is an exciting way to bring the world back to your students. This app allows users to take a 360-degree panoramic photograph using an iPad or iPhone. Not only can you view user-uploaded pictures of the Washington Monument or Lincoln Memorial, but it's also a great way to document your own travels and share with students. Children can stand holding their iPad screen in front of them and turn in a circle to see the sights!
American Museum of Natural History's Creatures of Light
Although this exhibit is no longer on view at the American Museum of Natural History, the Creatures of Light app can bring the information from the show to your class. Students can explore nature's bioluminescence on land and in the sea with clear pictures, interactive widgets and a variety of videos.
Trees Pro HD Nature Mobile
If a trip to a forest is out of the question for your students, check out Trees Pro HD Nature Mobile. With information on a variety of tree species located in North America, the high-quality images and easy-to-read graphics will help students distinguish between different trees in the great outdoors.
Congressional Record
The Congressional Record app is a fantastic resource for teachers who can't take their students to the floor of Congress. Up-to-date information as well as archived text paired with some CSPAN clips can bring the United States Senate and House of Representatives straight to America's future voters.
How are you using technology to bring the world to your classroom?