Social & Emotional Learning (SEL)
Improving Academic Achievement for Disadvantaged Children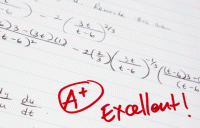 For decades, James Comer has been a forceful advocate for the rights of children, particularly African-American and Latino children from economically disadvantaged backgrounds. Foremost among those rights are what some have called, "developmental rights." These are the rights for all children to benefit from what we know and to have the resources and opportunities to grow up in a positive and productive way.
But children living in high-risk environments are much less likely to get these resources and have these rights. Comer has spent many years articulating the developmental pathways all students must follow, and he has organized school services and resources to deliver those pathways to all students.
A Look Back
Let's eavesdrop on an interview with James Comer from 1986, over a quarter century ago, and see if we can bring his insights into our present-day educational reality. Indeed, coming up on an election year, where you stand on Comer's ideas goes beyond education, to a vision of the future of American society. The interviewer is Ron Brandt, then-editor of Educational Leadership (February, pp. 13-17):
Ron Brandt: You've been remarkably successful in improving school for low-income, predominantly minority children. How did you do it?
James Comer: "Our program intervenes at the school level rather than the classroom or student level. The idea is to try to change the social system by applying the principles of behavioral and social science."
How do you do that?
"A key element is to create a governance and management group that is led by the principal and included several parents selected by parents, two or three teachers selected by teachers, and a mental health or support team person. This representative group addresses the three things we consider critical to changing schools: climate, the academic program, and staff development."
And the effects (of your approach) carried over to the students' achievement? How do you explain that?
"When you address the social climate and improve the quality of relationships among parents, teachers, administrators, and students, that reduces the distrust and frees the energy that had gone into fighting each other, so that people have more time to concentrate on the academic program, to plan, and simply to manage the school better."
Does your experience suggest that other school may need to rethink these matters?
"I think that many social systems serving children -- recreational, even religious, institutions -- must reexamine what they're trying to accomplish in the light of what we know about how children learn. School, for example, is not only about academic achievement; we are preparing young people so that they can hold jobs, live in families, serve as heads of households, find satisfaction and meaning in life, and be responsible citizens. You don't get all of that by focusing on academic content. ....Most of the so-called reformers don't understand how people learn. They think of learning as a mechanical process; they don't seem to understand how much it depends on imitation, on identification with authority figures, and values through relating emotionally to others. They do not give enough attention to the kind of climate that must be created to make that possible."
You said the curriculum emphasized instruction in social skills. What is that like?
"Well, for example, at the time we initiated a unit on politics and government, there was a mayoralty contest going on in the city. The children wrote letters asking the candidates to make presentation to them and their parents. The children were taught how to be hosts for the candidates and their parents, and how to raise questions with the candidates to as to put them on the spot without being disrespectful. After the presentations the children wrote thank you letters as part of their language arts. ....To develop an appreciation for the arts, the children put on a dance and drama program for their parents and the candidates."
Based on your record of successful collaboration between the Yale Child Study Center and public schools, what advice do you have for our readers?
"Most of all, collaboration takes respect for other people. ...School people are on the front line, carrying out what is probably the most important task in our society, but they're not given recognition....So respect is essential, plus finding the talent that's there, establishing a goal, and then working together to achieve that goal. And, of course, that involves confronting issues, not running away or hiding from them- and confronting each other in a cooperative, problem-solving way, rather than a destructive way."
What this Means Today
James Comer's life work suggests that the test-driven regimen in schools will never successfully close the achievement gap. More to the point, it will also fail in preparing our students for the many roles we want them to fill as they become society's responsible adults. Note four messages Comer conveys very clearly that are familiar to what we know today and to those who take a social-emotional and character development approach:
Change takes time and requires extensive, realistic, genuine, respectful collaboration, including students and parents.
Having an infrastructure of appropriate teams/committees with clear authority and responsibility is essential.
Academic content must be linked to and driven by the lived lives of students in schools and communities.
Improving the climate of the school is essential for academic progress.
Share with us how these messages ring true in your classrooms and schools.
Photo credit: iStockphoto