Social & Emotional Learning (SEL)
Helping Your Students Cope With a Violent World
Strategies for helping children make sense of a violent world include historical perspective, risk assessment of their daily lives, writing to leaders, and reaching out to victims.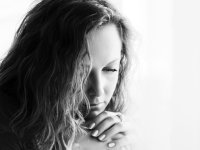 Recently I have been involved in several discussions about whether children are actually facing an unprecedented increase in exposure to violence or just the amped-up media of a world that has always been violent. I believe the latter. From ancient times to the present, there has been an endless parade of war, crime, and disaster. There are been times of burning witches, public hangings, and torture. In the 20th century, children faced two World Wars, gang wars during Prohibition (highlighted by constant machine gun fire), and a Great Depression. When I was a child, I lived under the threat of nuclear war. I still remember air raid drills, practicing duck and cover when we hid under our desks with our hand over our heads to protect us from nuclear bombs.
About a hundred people at most were on hand to witness public hangings in 19th-century England. Today, billions might witness or have access to view a beheading. With raging wars in the Middle East, daily terror in Israel, major attacks in Paris and Lebanon, a knifing in London, and an unprecedented number of mass murders in America (at least one per day, according to some studies), children cannot help but feel fear. Electronic media and news based on sensationalist reporting have amplified these events to dramatic portions.
Living in constant fear can cause children to experience depression, hopelessness, and helplessness. They can't learn if they don't feel safe. Teachers can go a long way to help students cope with their fears and put the current wave of violence in perspective. Here are ten quick ways to sooth your students' frayed nerves:
1. Bring the darkness into the light.
Discuss with your students what they fear and how it affects them. Discuss whether they have adults in their lives that they can talk to about what they see online or on television. Give names to that unknown darkness they're feeling. Show them that they aren't feeling their fears in isolation, but that they're part of a large number of others.
2. Stop the feeling of helplessness.
There are many projects that students can undertake to feel more empowered, such as writing letters of support to victims all over the world, or writing about what they feel to politicians and other leaders.
3. Build time machines.
Have students design their idea of a time machine, and use these creations to imagine going back into various periods of history. Once there, investigate the amount of violence that children faced, and then compare those findings with modern times.
4. Do a risk analysis.
Assign your students to analyze the various dangers that children face in today's world, such as crossing the street, being injured in a storm, household accidents, or sports injuries. Compare those numbers with injuries from acts of violence.
5. Plan for disasters.
As individuals, have your students develop different plans of what could be done if the school and its students were facing danger. As a class, discuss the plans, combine the best elements of each, and present them to your school administration.
6. Invite first responders.
Organize an assembly with a number of your community's first responders. The focus would be on how children can protect themselves and their families in the event of an attack.
7. Start a fundraising project.
Raise money to send to the victims of violence or terrorism that will help them make the difficult transition to normalcy.
8. Demonstrate solidarity.
Organize your students to create a vigil for showing solidarity with the victims of violence or terrorism. Post pictures of the event online.
9. Communicate support.
Become "pen pals" with victims using social media to offer a friendly listening ear and an ongoing voice of encouragement.
10. Write letters to the editor.
Ask your students to write letters to the editor explaining their views about how to stop terror and violence. Help them write acceptable letters without influencing their content. Stress that they are free to say whatever they believe is right.
The more we can help our children give a face to nameless fear, inspire them to feel hopeful that things can improve, provide a context that shows both an historical perspective and a current one relative to the danger they face, and offer help to victims, the greater their chances of overcoming their fears. And if you have any other ideas that can help children get through these violent times, please share them below in the comments.