Social & Emotional Learning (SEL)
Growth Mindset: A Driving Philosophy, Not Just a Tool
It's important to recognize that a growth mindset is an overall paradigm for personal development rather than a pedagogical tool for measuring academic accomplishment.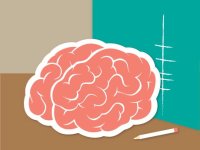 Picture a high school ELA honors class full of amazing kids who came up through the grades without any struggling, kids who thrive in schools that believe these students would do just fine. It was a class of mine, students who felt initially uncomfortable but were ultimately able to come together and study Kurt Vonnegut's Slaughterhouse-­Five, a novel that presented content and literacy challenges the students weren't used to.
How about my son, who entered first grade last year as five-­year-­old, not because I'm a crazy, achievement­-driven parent, but because we had just moved from New York to Massachusetts, which define cutoff ages differently? We thought to put him in with his age group, but the district saw that he'd do better in first grade (he actually tested past second), and his new teacher ran her literacy program using flexible grouping so that all the kids could continually excel as was appropriate.
There are also the children about whom we research and debate by statistically measuring their challenges and opportunities. These are the rural, inner city, low SES, ELL, and ethnic minority students who, for a wide variety of reasons, continue to show up toward the bottom of the achievement scales used by schools and American society.
Or the incredibly successful, well-­intentioned and high-­performing faculty department that is faced with changing student needs, mandated curriculum adjustments from the Common Core, and a societal call to leverage technology for a variety of reasons. Should they maintain the program they've always used since it's been so successful for so many?
These are just examples, but what do they have in common? The need to grow. Please note that I didn't say the need to meet some predefined goal or the need to adopt any particular program. I simply believe that all people, especially within the context of education, are learners with room for improvement.
Paradigm vs. Pedagogy
In the early 1800s, Henry Longfellow prompted readers "to act that each tomorrow finds us farther than today," defining a theme that runs parallel with Carol Dweck's 2007 milestone publication, Mindset. Both of these works push their readers, not to achieve any specific goals, perform at any specific level, or behave in any specific way -- they simply, brilliantly, and empathetically direct each person to believe in their own ability -- and the ability of others -- to become better at being themselves. In a very "Zen" or holistic manner, Longfellow and Dweck are prompting us to love who we currently are and to keep growing beyond whatever it is we've accomplished today. More so than any other field, the world of education must embrace this directive.
I am a die­-hard fan of the work being done by Angela Duckworth, Carol Dweck, and the many others who are considering and building on it. Clearly, if we don't believe that not only is it within our nature to improve, but also within our control, we will become paralyzed. We have to realize as well that growth, change, and progress all take patience and hard work. We can add the idea of resiliency into this mix, because struggle and outright failure are integral parts of these processes.
The issue that I'm finding -- and I'm not by any means alone -- is that growth mindsets, grit, and resilience are being championed not as paradigms that will take all people to whatever's next on their journey, but as pedagogical methods for classes, schools, and districts populated with students who don't achieve at the metrics we're using. This belief is problematic in two ways.
First, those who use growth mindset as pedagogy fail to dignify the lives and experiences of the students, who often show plenty of grit and perseverance in their home lives, much less their managing to make it through time in school where they're considered unsuccessful. If anything, it's actually the students coasting through our classes, schools, and assessments who don't understand what it is to work through adversity and need to be coached in resilience.
The second issue is that, although there are examples of growth as a valued indicator of success, too often we still use a limited view of achievement as our measure of success. I support the Common Core and newly adopted educator evaluation systems. I believe in the value of strong outcomes that represent high expectations, but I know that if we aren't applauding the processes along the way, we're setting ourselves up to fail -- some people's efforts will be devalued because they aren't achieving the defined goals in the given time. It also means that others will be allowed to coast, merely because they've already reached "grade level" standards, however those are defined, and regardless of whether those actually represent anything accomplished because of school.
5 Growth Mindset Practices
In their groundbreaking book, Professional Learning Communities at Work, Richard DuFour and Robert Eaker say it clearly when pointing out the issue that comes about when change initiatives are considered "a task to complete rather than an ongoing process." If we really want to improve our schools, our work, and the education of our students, we can do so by adopting a new mindset -- for everyone -- that would include:
Being humble enough to accept that there are things about ourselves and our practices that can improve
Becoming part of professional teams that value constructive critique instead of criticism
Treating setbacks as formative struggles within the learning process instead of summative failures
Realizing the restrictive role that timelines can play in reaching high standards, and using foundational philosophies such as Universal Design for Learning (UDL) to map systems so that everyone's growth is supported
Create flexible grouping at all times so that nobody's trapped in any one course level or particular type of work.
How do you encourage a growth mindset in your school or classroom?