Media Literacy
5-Minute Film Festival: Are We Addicted to Technology?
Can't put down your device? Obsessing over social media? You may want to dig in to this playlist of videos and resources to help educators, parents, and students reflect on their relationship with technology.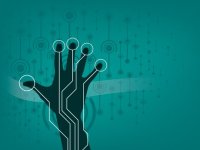 Video Playlist: Technology Addiction
Watch the first video below, or watch the whole playlist on YouTube.
video
More Resources on How Technology is Changing Us
One thing is for sure, these devices are not going away anytime soon. It's our responsibility to figure out how to set boundaries and make sure we're being present for our lives in the ways we want to. Of course, "unplugging" or enforcing certain limits for yourself or your children is highly personal and subjective -- you'll see in the articles below that there are a variety of viewpoints on this. Still, I've also gathered some resources with tips for how to do it if you'd like to; if you're anything like me, a little moderation couldn't hurt. As always, please share your own thoughts or resources in the comments below!