Curriculum Planning
5-Minute Film Festival: Developing Global Citizens
Looking for resources to foster students' global competence and develop global citizen leaders? This playlist of videos and other resources provides ideas and inspiration.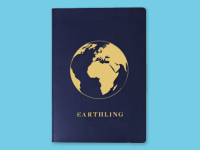 In our increasingly connected and interdependent world, it's critically important that young people have opportunities to engage with diverse cultural perspectives, build geographic knowledge, grow global competency, and develop the skills and knowledge necessary to consider and address our shared global challenges. At Global Education Day in Atlanta this year, I was inspired by all the ways that educators are bringing these kinds of experiences into the classroom. How do you teach global citizenship? Check out this video playlist for ideas and inspiration.
Video Playlist: Developing Global Citizens
Watch the first video below, or watch the whole playlist on YouTube.
video
More Resources for the Global Educator
One of the best ways to find resources and ideas for teaching global citizens is to connect with other global educators. The free, entirely virtual, fifth annual Global Education Conference, held Monday, November 17 through Friday, November 21, 2014, is a good place to do just that. In addition, whether you've been fostering your students' global competence for many years or are just getting started, here are a few resources that should help.