5-Minute Film Festival
5-Minute Film Festival: 7 Videos for ELL Classrooms
November 20, 2015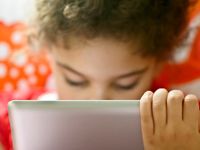 Videos can be an effective tool for teaching and learning English (or, for that matter, any academic subject) if used strategically and not as a "babysitting" device. My colleague Katie Hull Sypnieski and I wrote a previous post for Edutopia titled Eight Ways To Use Videos With English-Language Learners that shares instructional strategies for many kinds of clips. Here are a few of my favorite videos to use with those exercises. 
Video Playlist: Resources for English-Language Learners
Watch the first video below, or watch the whole playlist on YouTube.
More Resources on How to Teach ELLs With Video
For more sources of good videos designed for English-language development, and for ideas on how to use them, visit these websites: