Literacy
Dyslexia in the General Education Classroom
In order to accommodate students with dyslexia, general education teachers must understand what the condition is and what alternate means work best for accessing information.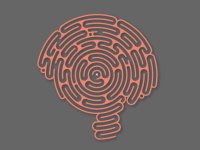 The following passage is about dyslexia. I want you to assume that I will be asking you a comprehension question or two when you are done. You have one minute. Go!
The bottob line it thit it doet exitt, no bitter whit nibe teotle give it (i.e. ttecific leirning ditibility, etc). In fict, iccording to Tilly Thiywitz (2003) itt trevilence it ictuilly one in five children, which it twenty tercent.
How was that? Did you stumble on some words? Did you skip words and or substitute with "whatever" or "something?" Based on experience, I am going to guess this was not easy for you. I will guess that if I asked you to read this in front of your peers, who are prone to judgment, you would feel anxious. I am also going to guess that if I asked you to tell me what you learned from the passage, you wouldn't be able to recall any important information.
You just experienced dyslexia for one minute. During that minute, the passage slowed you down and forced you to pronounce words that didn't seem to make any sense and weren't familiar. You knew they were wrong, but you read them anyway. And how about that time factor? Did you feel pressed for time? If you were in a classroom full of your peers and I asked you to read this aloud and then asked comprehension questions, would your heart rate go up? Would you suddenly have to use the restroom? Or perhaps you'd need to go to the nurse with a stomachache? This is dyslexia.
What can a general education teacher do to help?
Understand Dyslexia
Let's debunk a few of the myths and misconceptions right now. Dyslexia is not:
Seeing letters or words backward (In fact, reversing letters and words is developmentally normal through the first grade.)
Outgrown
A result of laziness or lack of motivation
A visual issue.
Here is a short video from TED-Ed that explains dyslexia in just four minutes:
video
Understand the Role of Accommodations
Now that you have a better understanding of what dyslexia is and is not, it is important to know how you can help a student with dyslexia in the general education classroom. The best way, aside from the actual intervention, is to provide and understand the accommodations that he or she needs to be successful. Remember, these students are capable of learning, and many are intellectually gifted -- their academic struggles are unexpected in relation to their innate ability to learn.
It cannot be overstated that students with dyslexia are capable of learning to read and write when given the appropriate intervention. This intervention should be structured and multisensory. It should be an explicit instruction of the underlying structure of English, and it should be informed by linguistics.
For many of these students, accommodations in the classroom can be the difference between academic success and academic failure and frustration. Below is a list of common and helpful accommodations:
Books on audio: These should be introduced as soon as a reading deficit is suspected, and implemented as early as kindergarten. The idea is to make sure that the intellectually capable student is not missing the chance to read good literature and the grade-level content he or she is capable of understanding in a format other than reading. Learning Ally and Bookshare are reputable resources.
Do not require the student to read aloud, unless he or she volunteers or had the opportunity to practice.
Provide notes ahead of time or allow the student to record the lecture. The Livescribe Pen is a fantastic tool.
Allow the student to verbally respond to short-answer and essay questions as well as dictate longer passages. Dyslexia affects writing as much, if not more, than reading. Their struggle with writing can often mask their actual thoughts.
Do not mark off for spelling -- grade written assignments based on content only.
Remove time limits from testing and other timed situations.
Give multiple opportunities for success. If students who struggle in reading and writing are better at science, math, artistic, or physical activities, you can motivate them by showcasing their talents in other areas. It may the one thing a teacher does to save those students' interest in school.
Dyslexia is real, occurring in up to 20 percent of the population. That means there is a student in every classroom, in every neighborhood, and in every U.S. school. It also means that every classroom teacher has the opportunity to positively change the life of a student with dyslexia by taking the time to understand what it is and provide accommodations for accessing information that student is capable of learning through alternate formats.
Do you know that teacher? Are you that teacher?