Administration & Leadership
Do You Have 21/21 Vision?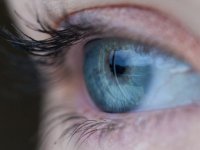 As I've traveled around the country visiting educators for the last 18 years, I have noticed how challenging it is for leaders to carve out time to focus their stakeholders on the development of future-focused visions. However, dynamic leaders are making this a priority and finding innovative ways to express 21st-century student outcomes. Happily, I find the districts that are able to define and embrace a compelling vision discover that it creates enormous positive energy to fuel the efforts of their leadership teams, teachers, communities, and students. Most importantly, it creates conditions for backward-designed units and lessons that integrate both disciplinary content and the 4Cs.
In this post, I will briefly highlight some of our members' visions and student outcomes, describe how they built consensus around these outcomes, and share examples of how some schools and districts captured their outcomes visually.
Virginia Beach
The folks in Virginia Beach City Public Schools (VBCPS) probably put more time into building community consensus around their Compass 2015 initiative than any district in the country. They had numerous local focus group meetings to elicit feedback from a diverse group of stakeholders, formed a Strategic Plan Steering Committee to review insights and recommendations, and eventually gathered 1,000 citizens in their convention center to ratify the 21st Century Skills for VBCPS (PDF) that focus on the following competencies:
Critical and creative thinkers, innovators, and problem solvers
Effective communicators and collaborators
Globally aware, independent, responsible learners and citizens.
The 21st-century skills for VBCPS were woven into a new strategic plan scheduled to launch in the new school year. The plan focuses on personalized learning and integration of the 4Cs into curriculum and teaching frameworks.
Fairfax
Fairfax County Public Schools (Virginia) has 186,785 students and 196 schools, so transforming a district of this size into a 21st-century learning environment is a huge undertaking. As part of their recent strategic planning process, FCPS engaged stakeholders in inquiry around the following question:
As a result, the School Board adopted the FCPS Portrait of a Graduate (PDF) in the fall of 2014, which outlines what the Fairfax community believes is important for graduates to know and be able to do when they leave FCPS. The portrait incorporates the following competencies:
Communicator
Collaborator
Ethical and global citizen
Creative and critical thinker
Goal-directed and resilient individual.
Fairfax is moving toward a more balanced assessment framework, and the Portrait of a Graduate is a helpful step toward the strategic integration of both disciplinary content and 21st-century competencies into curriculum, instruction, and assessment.
Mount Vernon
While the first two models were from public school districts, independent schools have also adopted visions of student outcomes. The Mount Vernon Presbyterian School in Atlanta, Georgia has created the "21st-Century Mount Vernon Mind." This student is a:
Solution seeker
Ethical decision maker
Communicator
Creative thinker
Innovator
Collaborator.
Posters of the 21st-Century Mount Vernon Mind hang in every classroom as a way of reinforcing the importance of these attributes. They have become the foundation for backward-designed curriculum, assessment, and instruction that integrates both the 4Cs and academic content.
Two additional districts that have recently engaged in processes to identify 21st-century student outcomes are Jeffco Public Schools (Colorado) and Loudoun County Public Schools (Virginia). You will find outstanding resources related to the process that they used at the following sites:
Before I share my thoughts, go back to the models above and look them over again. What do you observe about all of them?
My Observations
Here is what I observed about the Vision process in schools and districts.
There isn't a cookie cutter for 21st-century competencies. Each district comes to its own conclusions on what are the best outcomes for its students.


There also isn't a cookie cutter for community engagement. Each district or school tailored their engagement process to fit their particular circumstances.


Parents and community members want to engage in discussion about 21st-century student outcomes, and the decisions you make about student outcomes can be your platform for educational transformation.


The work is inspiring. Every school or district that has gone through this process has found it to be an upbeat and empowering dialogue about the future of education.


The use of visual images is powerful. Settling on a visual representation is an effective communication device to help you improve your transformation message for parents and students.


You can use all of the 4Cs when engaging in this process. Stakeholders will think critically about which student competencies are essential for graduates. Your community-engagement and consensus-building strategies involve in-depth collaboration. The more creative you are with the Vision design, the more successful you will be.


Undertaking the process of producing a Vision for student outcomes and developing a consensus around it takes a lot of effort, but that's only the beginning of the transformation process. This work is the precedent for major implementation efforts (e.g., curriculum, instruction, assessment, etc.) that must follow. As Thomas Edison observed, "Vision without execution is hallucination."
I hope that you find this array of 21/21 Visions for student outcomes and the engagement strategies that supported them to be helpful. If you have a Vision from your school or district that you would like to share with EdLeader21, please contact our Editorial and Projects Manager Sara Hallermann. I also invite you to share with your fellow Edutopians in the comments section below.