Media Literacy
Creating a Dynamic Facebook Page for Your School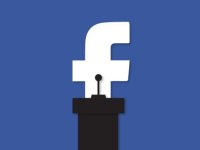 There are a number of reasons that educators use social media. Most often, we talk about its potential impact on student engagement and learning, educator professional growth and family communications. We speak less frequently about another important use: Marketing and public relations.
Historically, most public schools haven't actively marketed themselves -- and they haven't needed to. But in the evolving landscape of public education, with ever-present conversations about school choice and concerns about school quality, that is changing. As Principal Michael Waiksnis wrote in Principal Leadership:
"Public education has been taking a beating in the press and in popular culture for some time now. If you judge schools solely by the news and peoples' perceptions, all US educators would all be working in downright awful schools. But the truth isn't close to what is portrayed by many of those outside education. As educators working on the front lines every day, what can we do to accurately tell our stories?"
One place where schools and districts can take charge of their image is Facebook. And as of September 2013, 71 percent of online adults used Facebook -- so the audience is there.
For the Beginner
Setting up a school Facebook page is relatively simple (this video from Pasco County Schools gives step-by-step instructions).
But before diving in, review your district's social media policy (if applicable) to make sure you act appropriately. And think through a few key decisions about how you will incorporate Facebook into your school or district culture and communication plan. For example, who will have administrator rights -- and responsibility for uploading content? To ensure active use, task someone on staff with collecting and posting content. At the district level, a central office official might make sense. At the school level, the principal, assistant principal, library media specialist, head custodian or someone else may be appropriate, based on the school's context.
Also consider questions such as: Are you going to post pictures of students? Who can post to your page (comments and pictures)? Are you going to tag students, staff and others? Who is going to moderate comments?
Content Ideas: Low-Hanging Fruit
You also have to decide what content to feature. Some types of content will help improve communications with families or strengthen engagement at home. For PR purposes, include content that spreads the word about the great things happening in your school or district. Here are a few specific ideas, many of which come from Lincoln Public Schools (NE) Communications Specialist Zachary Baehr, via a breakout session at the National School Public Relations Association (NSPRA) 2014 Annual Seminar.
Some educators are concerned about joining social media because of time constraints. However, there is a great deal of content you can post in very little time:
Idea #1: Share the School Calendar. A main reason that people visit a school or district Facebook page is the calendar and calendar-related announcements. Rumor has it the number-one driver of traffic to school social media sites is school closings. But once they come for the calendar, take advantage of the following to let them know the great things that are happening.
Idea #2: Link to Positive Stories. Was your school featured in the local paper? Post a link. Did the basketball team win a big game? Post a link. Was a teacher interviewed for the news? Post a link. And don't forget that a school is part of something bigger -- share district-wide success stories as well.
Idea #3: Post Photos of Events. Many of us carry smartphones that allow us to both take pictures and upload them to Facebook, so this can be a very simple process. Even if in general you don't post photos of individual learners, take team or action shots at athletic events. Band and choir concerts, student art shows, science fairs, school plays and other such events offer the opportunity to highlight what schools offer beyond the basics.
Idea #4: Congratulate Students and Staff Who Achieve. A sentence congratulating the students of the week, teacher of the month, swimmer who broke a district record, class that brought the most cans for a food drive or baseball team for a big win is quick to write. In addition to sharing the good news with the wider community, this simple activity can also improve school culture.
Going Deeper
After mastering the basics, you may be interested in creating additional content to truly highlight what makes your learning community special.
1. Post a Photo of the Week on a consistent day and time. Thanks to smartphones, this can be relatively easy. And giving people a glimpse into a school reminds them that it is a real place where real students go. In addition to (or in lieu of) photos of students, consider pictures of cafeteria food, students' shoes, hallway banners, classroom pets, school media centers and so on. You may also invite teachers, students and parents to submit photos for consideration.
2. Highlight New and Retiring Teachers and Staff. Facebook can be a great way to welcome new staff and celebrate the accomplishments of those moving on. In addition to sharing their photos, create short questionnaires for them to complete. Choose a highlight to include in the post, and upload the complete document.
3. Celebrate Staff Accomplishments -- and Highlight How They Benefit Students. When teachers and other staff members win awards, go on study trips, get advanced degrees or achieve any else you would like to highlight, have them write a sentence or two explaining what they did and how it benefits students. Use the response to craft a congratulatory post.
4. Create Written or Video Q & As with Students. According to Baehr, these are his most popular content. To start, target a small group of students (such as student government representatives, athletes, participants in other activities or winners of academic awards) to share their perspectives on their school. After conducting a few, you may want to open it up to all students.
5. Give Staff a "Homework" Assignment. Have staff share what they are teaching each week and post it with a related fact or link.
6. Feature Alumni. Create written or video Q & As with recent graduates discussing their transition to college and career. Elementary and middle schools can also feature success stories about moving up to new schools. These pieces both contribute to PR by highlighting success and serve as advice for current students and parents.
Post Strategically
Regardless of your content, it is best to share it strategically. Ritenour School District's (MO) Doug Bray offers tips on doing so on NSPRA's Social School Public Relations blog. Some of his best practices:
Be consistent in posting multiple times a week
Include photos with your post when possible
Don't publish too many stories in the same time frame (no more than three in a 24-hour period)
Don't publish multiple stories about the same subject in the same time frame
Do you have other ideas on using Facebook to spread the word about the good work happening in your school? Please share in the comments section below.