Education Trends
Awash in a Sea of Misinformation: Charter School Myths and Realities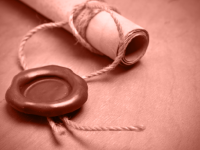 Charter schools: a subject that has elicited more misinformation than any educational topic I can remember during my long career as an educator. The choruses of ardent supporters and ardent opponents continue. I encounter misinformation regularly, especially from non-educators, but also in the media, and occasionally from teachers. Many of the arguments are based on myths. I want to debunk those myths and hopefully provide some contribution to rational discourse about charter schools.
Myth #1: Charter schools can be effectively considered as a single entity.
The issues and debates about charter schools often focus on charter schools as if they were a single entity. In fact, there are so many different types of charter schools that discussing the topic must address the variations and not act as if the topic was generic.
Myth #2: Charter schools are private schools.
This one is easily dismissed and is not held by most educators, but I still find parents and other laypersons who have accepted this myth as reality. Charter schools are public schools that are licensed (or chartered) by the local school district, the county schools, or the state. Students do not pay to attend.
Myth #3: Charter schools are run by private corporations and represent a private-sector takeover of public schools.
There are some charter schools that are run by private corporations, but the large majority are not. Many are parts of coalitions that operate under one non-profit organization. An example of the latter is Envision Schools, a non-profit educational organization that runs four charter schools in the San Francisco Bay Area.
Myth #4: Charter schools are largely failing academically.
This is not true. Although studies have shown that, by and large, charter schools are not any more effective than public schools, these generic results misrepresent the huge number of charter schools that are having great academic success. They have also not included any measurement of other variables, such as dropout rates, the students' social and emotional development, or later success either in college or the workforce.
Myth #5: Charter schools are a successful alternative to traditional public schools.
Charter schools are not Utopias! Charter school quality control is no better than that of traditional public schools. In fact, it's just as varied. There are terrible charter schools, poorly managed and poorly staffed. The same can be said of traditional public schools.
Myth #6: Charter schools cater to upper middle class parents as an alternative to private schools.
This is true in some cases, but is not at all the norm for charter schools. There are hundreds that cater primarily to a highly diverse lower socioeconomic population. Many of the students served by these schools become the first in their families to graduate high school. I personally know of a number of charter schools that have very effectively reached "at-risk" kids who came out of the juvenile justice system and/or had been on the edge of dropping out of mainstream high schools.
Myth #7: The opposition to charter schools is based on the ineffectiveness of charter schools.
Opposition exists for varied reasons, but the pushback is rarely about effectiveness. Sometimes it is based on educational philosophy. The values and curriculum of a charter school may be counter to the values of a board member or superintendent, and these new approaches can be experienced as threatening. Sometimes opposition is for fiscal reasons, with the charter school perceived as siphoning students and funds from other schools. Additionally, despite foundation support, innovative charter schools often have programs that cost more. Utilizing the best new technology and providing lower student-teacher ratios do cost more.
School boards often have issues of concern related to control. Charter schools have a higher degree of freedom in both hiring and curriculum than other schools. This is a plus for the school, but may pose a challenge for district leaders who would like more control over the curriculum and the staffing. Similarly, teachers' unions often object to the fact that seniority within a district plays no role in charter school hiring and that many charter schools are not unionized.
The uneven quality of charter schools has also raised questions with policy makers, parents, and the media. But the fact is that charter schools come under closer scrutiny than traditional public schools, partially the result of resistance to these schools. Also, some of the criticism is the result of excessive expectations. Even the most successful charter schools still face great challenges in improving student achievement -- as do traditional public schools. Still, recognizing this, the California Charter Schools Association and other similar agencies across the country have standards to address issues of both quality and fiscal management and have become increasingly tough on those charter schools that don't meet these standards.
Myth #8: We just do not need charter schools.
The fact is that the existence of charter schools is a symptom of the failure of school districts to provide alternatives that meet the varying needs of students. Home schooling is a symptom of the same problem. In school districts where comprehensive high schools have provided effective alternative schools-within-schools and multiple options to meet individualized student needs, there are often no charter schools. When districts are not providing these alternatives, parents, teachers, and students more often put their best efforts into creating charter schools.
My bias should be evident. I think we need to debunk the myths about charter schools. I support the existence of charter schools because I support the provision of multiple alternative paths for students and parents. I also believe that there needs to be greater quality control of charter schools. Most importantly, I think school districts have an obligation to do a better job of providing educational alternatives that meet individualized student needs and especially the needs of students who are underserved based on social class and/or ethnicity. If this can be done without forming a charter school, that's great. If not, forming a charter school can be a very effective response to this failure.
In those cases, we need to do all we can to help them succeed, even as we also hold them accountable to be both responsible and effective.