Professional Learning
Educators Innovating Learning From the Inside Out
Teacher-researchers, design thinkers, and teacherpreneurs have the abilities and opportunities to improve education through their playfulness, creativity, and collaboration skills.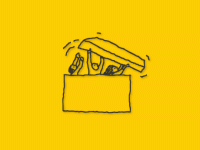 Editor's note: Laura White, a preschool autism teacher and former manager of Ashoka's Changemaker Schools Network, is the co-author of this post.
Teacher-researchers, design-thinkers, teacherpreneurs. . . Educators of all types have the potential to exercise their creativity, collaboration, and playfulness to improve education.
When devising strategies to make education work for the 21st century, it's natural to think first about students. How do we prepare children for a rapidly changing world? For jobs that don't exist yet? For the creative problem solving required to tackle emerging global challenges?
Tempting as it is to put children at the center of all our education decisions, we must not start there. Instead, we must begin with their teachers. Schools that enable teachers to build their own empathy skills, think creatively, and work collaboratively will be best equipped to build these same skills in students. Fortunately, any school can nurture an instructive, human-centered learning environment. Administrators can encourage teachers to identify themselves as leaders who are re-imagining learning, giving them the freedom to innovate.
Here are some examples of identities that teachers have assumed in Ashoka Changemaker Schools that empower them to restructure learning.
Teacher-Researchers
The Opal School of the Portland (Oregon) Children's Museum honors the challenge of re-imagining teaching and learning by considering all teachers to be teacher-researchers. Inspired by Reggio Emilia pre-primary schools in Italy, Opal's teacher-researchers challenge themselves and each other to hold a strong image of children as competent, creative, collaborative, and capable team players, gifts that the world needs now, rather than future resources (like cheap labor). With great attention, they explore questions with children whose answers are not predetermined, and they pay attention to the children's responses.
Opal School teacher-researchers strive to maintain a curiosity that keeps their learning community vital. By documenting classroom learning, they investigate the relationship between and among the children and adults at work, the ideas they are working with, how they use of the tools of art and science, and their physical and relational learning environments.
The documentation serves as an ongoing catalyst in their search for understanding. It supports emerging curricula in the classroom. It drives conversations (both electronic and in person) among classroom collaborators, grade-band teams, and whole-staff meetings spanning preschool through grade five.
Opal School teacher-researchers make this learning visible through workshop presentations, videos, print and online publications, and a blog. They also share their work with visitors from far and wide, including public schools and districts from New Zealand, California, and British Columbia, in addition to ongoing partnerships with local elementary and preschools.
Design Thinkers
Mount Vernon Presbyterian School in Atlanta, Georgia, is another school redefining the teacher's role, in this case to teacher and design thinker. Mount Vernon developed DEEP design thinking (DEEPdt) six years ago and is infusing its people-centered problem solving with K-12 curricula.
Teachers learn to develop the skills of a design thinker -- including curiosity, empathy, creativity, and rapid prototyping -- through the Center for Design Thinking at the Mount Vernon Institute of Innovation. Teachers in one instance practiced design thinking skills by leading the redesign of the Lower School campus, creating prototypes of ideal learning spaces after interviewing colleagues and students to understand their perspectives.
Then they tested these ideas by prototyping the changes in their own classrooms, cobbling together furniture and making adjustments to gain a better understanding of practices that work well for their classes. The most successful campus redesign ideas were implemented across the Lower School. Writable surfaces, flexible seating, and mobile furniture have been game changers, said Mount Vernon Center for Design Thinking Director Mary Cantwell.
In addition, Mount Vernon teachers have applied their design thinking skills to innovations in their teaching and education systems. After interviews and experimentation with student innovators, these educators recently created the Innovation Diploma, which enables students to design and work on ongoing projects that impact their local, national, and global communities as part of their course of study.
Teacher Changemakers
Sun Valley Primary School in Cape Town, South Africa, goes to great lengths to train its teachers to innovate from a place of empathy. A public school in a town formerly known for its all-white, conservative community, Sun Valley's educators transformed their school into a place of applied empathy and social change by first educating themselves. Every Friday afternoon, all staff at Sun Valley participate in professional development sessions using the "Discipline for Peace" approach, which explores how to use restorative justice practices instead of punitive and negative communication.
With this foundation of empathy and social justice knowledge, Sun Valley teachers are free to initiate and lead school initiatives, such as the year-long social justice projects they design in collaboration with students. Sun Valley also has a committee of teachers dedicated to implementing social innovation among other staff members and building a culture that supports creativity and initiative.
Sun Valley extends this focus on empathy and social justice-based leadership to new teachers, equipping every adult in the school to be a changemaker. Using their Guided Approach to Pedagogy Program, staff trains student teachers to be emotionally intelligent educators with appreciation for whole-child education. Student teachers learn to use daily check-ins and design student family groups that support each other. This approach has made Sun Valley one of the most sought-after student teaching placements in the region.
Additionally, Sun Valley invites parents to reimagine their children's learning processes. For example, the Teacher Assistant Program includes training in emotional intelligence targeted specifically for parents who volunteer to support children in the classroom. They learn about student social and emotional needs, including children's need for leadership, certainty, autonomy, relatedness, and fairness.
Teacherpreneurs
Organizations like the Center for Teaching Quality recognize and support teacherpreneurs: expert teachers who devote part of their workweek to entrepreneurially reimagining education in their schools, districts, or state systems.
Through the teacherpreneur selection and support process, teachers are able to continue to lead within their classrooms and design innovations that improve teaching and learning. The Center for Teaching Quality's teacherpreneurs have played many innovative roles in their communities, including redesigning student and teacher assessments, building connections between university and K-12 systems, and developing ways to help teachers improve their ability to learn from each other.
Ali Wright teaches math at Lafayette High School in Fayette County, Kentucky. As a teacherpreneur, her position was created in a collaboration between the Center for Teaching Quality, the Kentucky Department of Education, and the Fund for Transforming Education in Kentucky. While continuing to serve her students, Wright has also founded a statewide professional learning network and collaborated with universities and the Kentucky Education Association to reform teacher education.
The Next Step
Whether they identify as teacher-researchers, design thinkers, or teacherpreneurs, all of these educators have the abilities and opportunities to improve education by exercising their playfulness, creativity, and collaboration skills.
If you are a teacher who wants to play a bigger role in reimagining learning, or if you know a teacher who would appreciate the opportunity, here are some ideas and resources you can use to take the next steps:
Ask children questions that you can't answer yourself, note their responses, and share those responses with colleagues, all while maintaining a disposition of inquiry and curiosity.
Arts integration allows both children and adults to access ideas that would otherwise be abstract and impenetrable, so support your collaborative investigations through a range of studio materials.
Reflect, reflect, reflect!
For administrators: teachers identify isolation and fear of being judged as significant inhibitors to growth as teacher-researchers. Encourage collaboration rooted in core values, as well as experimentation, risk taking, and understanding that mistakes are part of the learning process.
Do you consider yourself a teacher-researcher, design thinker, or teacherpreneur? Have you seen such innovators at work in your school or district? Please share your thoughts in the comments section below.
Editor's Note: This post is inspired by one of the eight patterns appearing in educators' innovative approaches in the Future of Learning report, "Equipping Adults to be Changemakers in Learning," by Ashoka and the LEGO Foundation.