Social & Emotional Learning (SEL)
Caring for Teachers Supports SEL for Students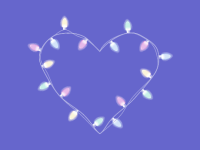 I will focus in my next post on their ideas for ways to use social and emotional education to help students deal with stress, set SEL goals, and have more constructive and engaged group participation.
Create an Informal Mentoring Structure
Teaching involves many skills and everyone can't be equally good at everything. So create a faculty list of areas of strength in such things as technology, classroom management, communicating with parents, language development, cultural competence, managing personal stress, group instruction, creating visuals, creating student reflective experiences, and whatever local issues may be relevant.
Use this list to encourage informal mentoring so that all staff members know and can use one another as resources in a range of areas.
Here are some of Carmel and Victoria's recommendations about how to structure informal mentoring relationships and what to cover in an initial conversation:
Set up a meeting time and schedule.
How to handle conflicts and disagreements.
Review skills and experiences of mentor and mentee, and define mutual contributions where possible.
How to set the agenda.
Creating communication and cancellation procedures, including communication boundaries.
Setting up the duration and also the conclusion of the mentoring experience.
Evaluation of and feedback about the mentoring process.
Have Fearless Discussions with Yourself and Others
Teaching is about job satisfaction, personal fulfillment from work, empathy, occasions of competence and inadequacy, work demands, coping challenges, triumphs and celebrations, short and long-term goals, adapting to change and external pressures, balancing innovation and mandated procedure. It's also about interdependence of one's success with colleagues, parents, prior schooling, neighborhoods, and the life experiences of the children you teach. The authors suggest that teachers keep a self-reflective journal with explicit attention to all these areas.
Devote some faculty meeting time, possibly without supervisors or administrators present, to discussing these kinds of issues. These reflections and discussions will provide great benefit, both for situations that can or cannot be changed.
Systematically Assess Staff Well-Being
In their book, Carmel and Victoria provide a set of 54 indicators of staff wellbeing that can be used for assessment school-wide, at grade levels, or in specific departments or programs. Here are statements of some of those indicators, listed under three domains:
Domain #1: Caring and Supportive Relationships
I am proud member of the school community.
I feel valued.
Our staff acts as mentors and critical friends for each other.
I am understood and supported by the administration.
Domain #2: Meaningful and Influential Engagement in the School Community
We have the space to discuss and resolve school issues together.
I participate actively in staff meetings and school development sessions.
Our school has in place procedures to promote staff collaboration and constructive conflict resolution.
Our school organizes professional learning days for staff in teaching and promoting social and emotional education.
Domain #3: Emotional Well-Being and Education
Our school has a good understanding of staff's social and emotional needs and addresses such proactively.
I have ample opportunity to be creative and autonomous in my work.
I work in a physical environment that contributes to my physical and mental health.
Our school has a policy to prevent and reduce staff stress and burnout.
The authors also articulate in their book six elements in educating all children for a fully healthy future, and provide many specific ideas and activities to help actualize those elements. The elements are: social-emotional learning, positive education, mindfulness education, inclusive education, caring classroom and school communities, and resilience. They provide both assessment and intervention ideas, and a holistic, ecological perspective that matches the reality educators face.
Above all, their methods emphasize that neither students nor educators can succeed on their own. The individualized test-driven accountability system moves us away from the interdependence necessary for any of us to do our best.
What are your thoughts and ideas on this post? Please share in the comments section below.