Education Trends
8 EduWins of 2013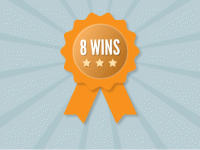 We're always hearing about how education is so messed up -- so often, the conversation focuses on all the negatives. But there are also plenty of "EduWins," too -- awesome ideas, videos, people, programs, practices, products, Tweeters, teachers, and technologies that are making a difference and changing the lives of real students on a global scale.
Indeed, as technology continues to quietly revolutionize learning, and models like project-based learning become more broadly accepted, and neuroscience deepens our understanding of how our miraculous brains actually work, it is no surprise that so much is changing in education. And -- as with any change -- there is the good and the bad.
So we asked our intrepid team of bloggers to reflect on this year's biggest eduwins, and here are their thoughts. Surely there are others! Please add your own in the comments area below.
A great list, but surely there were others. What were some of your favorite EduWins this year?