Education Trends
How to Beat "Teacher Proof" Programs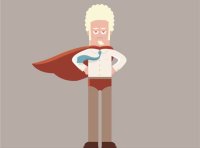 The word "foolproof" means that even a fool can do it. So what do we make of programs that claim to be "teacher proof?" The growing trend to incorporate programs that are devoid of teachers deciding what to teach, when to teach it and how to teach it, is a disgrace not only to teachers but to all educators, and even to children. I first encountered a teacher proof program decades ago with the Assertive Discipline program. I railed against it, often being criticized for my intensity. I was once asked not to return to St. Joseph University in Philadelphia for the second session of a two-weekend course on discipline because of student complaints over my unwillingness to endorse the program. Fortunately Assertive Discipline has died from its own weight. But now the concept has spread to curriculum, teaching methodology and classroom management. I still rail against this demeaning and useless approach to education.
The Scripted Curriculum
I once visited a special education class in Milwaukee where they were using a new technique called Direct Instruction. The teacher read from a script as the students followed along in their books. No questions or deviations from the script were tolerated. There were even Direct Instruction supervisors who watched all the classes in the district to ensure these rules were enforced. A brave administrator (who prefers her name not be mentioned) did all she could to eliminate this program, and as far as I know, eventually succeeded. Direct Instruction cost the school district thousands of dollars.
In light of this experience, I'm both surprised and dismayed at the increasing use of programs like these. Curriculum scripting is now more common than shocking.
The schools that expect all teachers in any given subject to end on the same word each day unabashedly think that this helps test scores, and levels the playing field for all students who receive the same skills. In addition, scripting means there will be no consequences when transferring students within the district. They can easily pick up where they left off. I'm not arguing against structure or curriculum packages. Teachers, especially new ones, and students can and do benefit from not having to build programs from scratch every year. My opposition is to any program that does not provide latitude and decision making by teachers to meet individual student needs.
My view is that these programs have very little to do with leveling the playing field and everything to do with a false sense of accountability. As long as test scores determine student, teacher and school success, these one-size-fits-all programs will flourish, both academically and behaviorally. It's an old, long-discarded industrial model that considers students as products and teachers as replaceable parts, far more suitable for building cars than educating children.
Perhaps one of the most important principles for educators is that it doesn't matter what we teach; what matters is what students learn. If we cover something and students don't learn it, then what have we accomplished? Even a child in kindergarten knows that children learn at different speeds and in different ways. Without some form of individualization, most students will not follow the script and will ultimately pay for it. Ironically, most students do worse on test scores under scripted curriculum.
Not only do students suffer from scripted programs, teachers suffer, too. Teachers lose their creativity, their enthusiasm and their love of teaching. They lose their desire to be teachers. Many quit. The teachers in Milwaukee that I interviewed hated using Direct Instruction because their natural inclination was to elicit and answer student questions.
What Can We Do?
1. Recognize that fair isn't equal
At the heart of my work in student motivation (as described in Discipline with Dignity) is the concept of fair isn't equal. Even when involved in scripted programs, there is room for treating students fairly. We can show patience, making sure that students understand a concept before moving on to the next. We can listen to what students are saying rather thinking about what's next on the list. We can make time during the school day or during individual or group learning activities to help a child falling behind.
2) Differentiate instruction when possible
When it comes to systems, there are many ways to phrase and frame statements that show concern for individual students. Instead of saying, "If I do that for you, then I'll have to do it for everybody else," we can say, "Let me see how I can make this work for you." If other students want the same, you can give it to them because it helps them learn and/or refuse to talk about other students with them, because it's gossip. Which type of comment helps you the most and which makes you angry when at the customer service desk at a big store? Never stop sending the message to your students "I'll never treat you all the same, and that's the fairest thing I can do."
3) Use creativity to teach respect
Instead of saying, "It's against the policy, (rules or the system)" a far better response is, "Let's see if we can find a way within the policy, (rules or system) to help you get what you need." For example, if a student complains about the dress code, try to find something within the code that meets the student's need for more individuality.
4. Push for more individuality
Do what you can with other teachers and school administrators to push the boundaries of scripted instruction to allow for more individuality. In Milwaukee enough caring people, pushed hard enough to eliminate it. Every small change can and does help. Small changes eventually become bigger ones. I believe that teachers and school administrators are closest to the students and know best when free from pressure.
5. Be yourself
Finally, you have a personality -- use it. You can be funny, surprised and excited. You might need to follow some kind of script, but no one can stop you from being who you are. You have so much inside of you to give. Overcome your feelings of helplessness by allowing the real you to emerge as the focus of the lesson. Be a teacher, not a robot. Humanity always wins in this contest. Just ask John Henry.
Instead of using foolproof as the model, let's try "child proof," as in making things safe for children. This implies that the needs of the children come first. If anything should model foolproofing, then how about schools that are "bureaucracy proof?"
Photo credit: iStockphoto