Mindfulness
Applying Mindfulness to Mundane Classroom Tasks
By adding a fun, creative element of focus and stillness to a classroom routine, you can help your students learn to appreciate and practice self-regulation.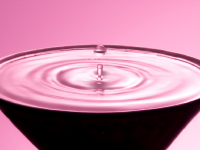 Day after day, I entered my psycho-physical education classroom at New Roads Middle School, primed and prepared to facilitate an inspiring lesson full of mindful practices. And day after day, I felt subtle disappointment as students stumbled in rowdy from recess and fumbled their way through the necessary task of moving the eight full-size tables and 25 chairs aside to make space for our work. A chore that could take well under five minutes was eating up our class time and starting our class period with a raucous energy.
I tried assigning students to particular desks as they walked through the door. This helped establish greater participation, but the noise level was still an issue. I tried whispering to students as they entered the room to set a quiet tone. The noise level receded, but the chaos and clatter of tables and chairs banging into each other was still an obstacle to the peaceful experience I intended to create for our class.
I even tried arriving very early and moving the furniture myself, at which point I realized I was over-handling the situation. I was taking full responsibility, rather than trusting my students with their fair share. In short, I wasn't applying my pedagogy to transition time. Instead, I was trying to completely manage the transition so that we could get to the lesson sooner.
As good ideas often do, this one landed like a ton of bricks -- it's the journey, not the destination.
Calming the Waters
That night I spent my lesson planning time in contemplation on my cushion, rather than at my computer. "How can I integrate the necessary classroom housekeeping into the content of our curriculum?" I listened. I waited. Aha!
The next morning, I rounded up eight colorful plastic bowls from my kitchen and packed them along with a large jar of water. Upon arrival at my classroom, I placed a half-full bowl of water on each table. I placed the portable whiteboard near the entrance of the room so that as every student walked in, he or she would read this message: "KEEP THE FLOOR DRY, PLEASE."
Then I stood at the back of the room and observed as each student's mind stopped for a brief moment. Novelty led to curiosity, and as they carried on with the regular task of moving desks, the mundane was transformed into a simple exercise of mindful movement and peer cooperation.
The tables seemed to float on thin air. Not a single bang or drop. Voices were hushed as eyes focused on the colorful bowls of water that were ready to splash if not well attended.
After my students quietly and mindfully prepared the room, without spilling a drop of water, I congratulated them and asked them to reflect on how the classroom felt different on that day compared with the usual way we conducted the furniture task. I wrote their responses on the board. In their own words:
More calm
Peaceful
Organized
Less crazy
Together
Focused
Balancing
Not a drag
I was pleased at how attuned my students were to the emotional difference associated with this minor change in protocol.
The next day, students entered the room and inevitably asked, "Where are the bowls?" "Go and see," I replied. On each table was a piece of paper on which I'd written their very words from the previous day describing the positive difference they felt when applying mindfulness to an ordinary task. Students were pleased to see their own words instructing the activity.
Again, our time together began with a sense of ease.
The following day, I put nothing on the tables. When students inquired, I asked them to visualize a sleeping baby jaguar in the center of each table. I watched students hold each other accountable for being very quiet indeed, both vocally and physically. For several class periods to follow, students were eager to offer suggestions for what would be imagined on the desks while moving them -- a marble, a bucket of acid, a tower of cupcakes.
A Habit of Mindfulness
Before this theme began to wear thin, I changed course by asking students to sit on top of the tables, usually a prohibited action. We talked in depth about the choices we always have in how we do things, even when we do not especially want to do them (like homework). I explained that my ideal wish would be for our school to afford a specialized room for our mindful practice, one with heated wooden floors, always-clean cushions, and lots of empty space. I asked students to imagine what their ideal room might look and feel like. They shared truly fantastic visions of rooms surrounded by waterfalls, equipped with fiber-optic lighting and aromatherapy misters. I asked them to name the qualities each of their ideal visions encompassed. Then I encouraged students to embody those qualities while we put the tables aside that day.
From that day forward, preparing the room mindfully became a part of our class culture. And on days when our mindfulness was distracted, I simply observed and did not give in to the impulse to manage. I allowed students to feel the difference, and therefore their behavior was self-limited by natural consequences. This experience of mindfulness, sparked by a genuine desire for coherence, set the stage for our learning through sitting mindfulness practice, mindful movement, and conscious breathing.
In my work with teachers, I encourage honest, fearless contemplation on what is and is not working in the classroom. This simple exercise can help you discover the mundane moments and tasks in your own classroom that are just waiting for your creativity to transform them into mindful learning opportunities.