Social & Emotional Learning (SEL)
7 Steps for Turning Around Under-Resourced Schools
Steps for creating positive change at under-resourced schools include celebrating existing successes, allowing time to grow for school leadership, including the youth in school decision-making, and networking with other schools for inspiration.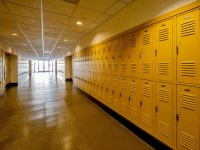 Under-resourced schools face many challenges that are difficult. However, I believe that they can be conquered with sufficient time, dedication, and resources. Above all, success with these challenges stems from a belief in the potential of students and staff to achieve victory despite the odds.
The barriers that have to be overcome are deeply unfair, and political efforts must be made to reduce educational and socioeconomic inequities. But our students cannot wait for that to occur. They need help now, and schools need to embark on the path to turnaround sooner rather than later. However, there are no shortcuts, and efforts to rush the process can lead to disappointment.
Taking Action
The following steps are attitudinal and philosophical, as well as technical. They involve difficult dialogue, choices, and follow through. They require dedicated and sustained distributed leadership.
1. Define Success in Phases
Celebrate improving school culture and climate, building students' social-emotional competencies and character, improving discipline and on-task educational behavior, improving academic outcomes, but do not define these outcomes primarily through standardized tests.
The backward design model allows a clear identification of what is required to obtain better academic success by students: They must be in well-managed classrooms and engaged in learning tasks. For this to happen, they need to have appropriate skills and values, which they will be more likely to acquire when they are in a caring, respectful, and supportive, yet challenging school environment. There are no shortcuts. We also know that standardized tests are systematically biased against low SES and disadvantaged students, and therefore, they are not a valid or appropriate sole or primary criterion as currently configured.
2. Define the Task as One of Ethical and Moral Responsibility and Educational Equity
Being in a positive school climate and learning social-emotional competencies and character virtues essential for life, college, and career success are not options or frills. The likelihood of disadvantaged students completing college depends greatly on their ability to negotiate the many challenges of the higher education setting, as well as the conflicts their pursuits often create with family and peers. True educational equity requires full preparation for the tests of life, both academic and social-emotional.
3. Build a Leadership Team, and Allow This Team Time to Learn and Grow Together
Before tackling the most significant school challenges, schools need to build their own local resource expertise in the model of a professional learning community that builds competence and networking regarding school culture and climate and social-emotional and character development.
4. Create and Communicate a Compelling School Identity
Students and staff want to go to a school that stands for something. By identifying core values, key themes, or other forms of identity, and by infusing that identity in all aspects of school life, schools become places that have meaning and generate commitment and enthusiasm. My favorite comes from a New Jersey middle school: We are the learning place, where dreams are born, caring is shown, and leaders are made.
5. Engage and Empower Youth in Meaningful Roles in the School
Including students ensures that diverse voices are heard. One of the most replicated findings is that of a downward spiral of under-resourced schools: ratcheted academic pressure, student disengagement, discipline problems, staff mobility, and no stable or meaningful improvements in academic functioning. This all ratchets up the academic pressure. Students are the major shareholders in the school. They are the most invested in having no bullying, gangs, substance abuse, and chaos. Engage them in solving the problems of schools.
Ask them to give feedback about teachers, lessons, and school routines. Provide them with opportunities and responsibilities for cross-age tutoring, cross-ability mentoring, and other forms of mutual helping. Use project-based and service learning to allow individual talents the chance to emerge and create reasons to want to come to school to learn and to contribute. Create a positive reason for every student to feel he or she belongs in the school.
6. Network With Others on a Similar Mission
Schools face many common problems and often have developed solutions or at least have found what does not work. Everyone need not recreate the wheel or create the square wheel. By networking and sharing, all boats rise together, and faster. An excellent example of a multi-school sharing network is the School Support Network in New Jersey.
7. Connect SEL to Existing Mandates
Don't simply add social-emotional learning and character development. Social-emotional competencies and character are essential to all areas of schooling. Connect to mandates such as whole child, bullying prevention and response, discipline and codes of conduct, substance abuse, comprehensive school health, and positive school culture and climate. This cannot be another add-on, but rather must be systematically integrated into school.
The best analogy for this is reading. Students must read well to succeed in any other subject area. Similarly, students must have social-emotional competencies to succeed in any learning environment. And so we must have dedicated periods of reading instruction, but also infusion of reading throughout the school day and year. It is identical with social-emotional competence.
What are your thoughts and your experiences on turning around under-resourced schools? Please share with us in the comments section below.