School Culture
The 2015 Nerdy Teacher Holiday Gift Guide
For the nerdy teacher who has everything — except maybe a Bluetooth beanie hat, a fisheye phone lens, or the to-die-for fragrances of zombie-repellant soap.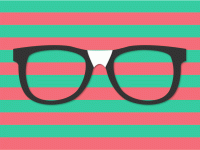 Happy Holidays, my fellow nerds! This Nerdy Teacher has a bag full of amazing gifts to share with all of you for the holiday season. These are sure to make your inner nerd very happy.
You Can Leave Your Hat On
For those of you around the world that have to endure cold weather (and for those who like to pretend it's cold during the summer months, this Tenergy Braided Cable Knit Wireless Hands-Free Bluetooth Beanie Hat ($29.99) is so much more than fabric designed to keep your ears nice and cozy. It's also a wireless hands-free Bluetooth device! Connect this to your phone and listen to all of the music you desire without having to worry about earbuds pressing deeper into your head while wearing a hat. The added bonus? This hat includes a built-in microphone as well. That means you can take phone calls without freezing your ear to the phone while chatting with someone. This is the perfect gift for the person wants warm ears but can't be bothered to remove his or her hat for music or phone calls.
Transparent Tech
If you're looking to add a little drone action to your classroom and inspire kids to look deep into code and robots, the Sphero SPRK Edition ($129.99) is perfect for you. This little guy comes in a see-through case so you and the students can watch its inner workings. It comes with a special guide to help teachers utilize the Sphero in the classroom. Having played with one of these myself, and having seen students play with it, I can fully say that this toy is much more than a toy. Sphero encourages everyone to "break the rules about learning," and I can get behind that motto. Check out this little robot to excite the little ones this holiday season.
Beyond the Selfie Stick
If you're obsessed with taking photos with your phone or know someone who is, GoGo Photo from GoGo Robots ($14.95) is the perfect nerdy gadget for this holiday season. These lenses attach to your phone and offer different camera views. You can rock the fisheye, macro, and wide-angle shots of your dreams with your phone -- actually, with any device that has a camera lens. The clip features make it easy to snap on and off. And the next time you're looking for a guy in a red suit who's wrangling flying reindeer, capture the shot with your new fisheye lens to show the kids.
Shelf Life
There are plenty of different types of nerds out there. Book nerds, however, are a special breed. And if this is you, you need to proclaim it to the world with these Nerd Text Metal Art Bookends ($62.99), which proudly announce your book nerd-hood. Find your favorite collection of Nancy Drew Fan Fiction (that you had specially bound, of course) and display those titles with these wonderfully crafted metal art bookends. If you're more of a Hardy Boys Fan Fiction person, that's OK. You can still use these bookends to display any fan fiction, regular fiction, and possibly even education-related books. Whatever you read, these bookends will keep it upright and nerdy.
Cleanliness and Safety
This bar of Zombie Repellent Soap ($5.00) has to be the best stocking stuffer that you'll purchase this (or maybe any) holiday season. Let's start with the science of the soap. It clearly works because I haven't seen a single zombie attack on the news. Since there is soap that repels zombies, that's obviously the reason (Bill Nye would applaud my use of scientific method.) Next, I have to share my favorite scents. There are a total of 36 that you can order. Some of them could be perfect for your loved ones: sandalwood, spiced cranberry, candy cane, lavender, and mint. However, I'd have to recommend the following scents for the true nerds out there: Monkey Farts, Unicorn Poop, Elf Sweat, and Sherlock. Nothing says holiday spirit like sending a dear friend Monkey Farts Zombie Repellent Soap. It's two gifts in one! The folks at SaplingNaturals know what they're doing! Stay zombie free and order this soap for the holidays.
Elemental Communication
The folks at GetYourNerdOn have put together some amazing art for all of the nerds out there. Sometimes you need to say something so perfectly, but the words are just not there. Why not give a Periodic Element Word Poster ($20.00) that expresses how you feel or something about the person? For example, a TeAcH poster is a lovely way to compliment that nerdy teacher in your life. There are some other fun posters for just the right person: BaCoN (Barium Cobalt Nitrogen) for your bacon-loving friend; HoHoHo (Holmium) would be a fine holiday season decoration. They also have grammar-based posters for the ELA folks out there. Browse around the store and see what fits your whimsical wants and needs.
Of course, the holidays aren't about buying or receiving gifts. Gifts are a nice addition to celebrating with our friends and family, but it's not about that. Take a moment to put down the phone, tablet, or original Gameboy. Find someone special, give them a nice big hug, and tell them how important they are in your life. That is truly the best present you could give them. (Well, that or their very own Iron Throne.) Happy holidays from this Nerd to all of you out there!