Professional Learning
Readers' Survey 2007: Best Site to Download Free Lessons
Edutopia readers weigh in on their favorites.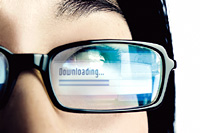 Credit: Getty Images
Marcopolo-education.org
Like the Venetian explorer for whom it's named, the Web site at marcopolo-education.org travels to faraway places and finds the treasure of knowledge. For the second year in a row, it's our readers' favorite site for free material. The expansive site offers hundreds of lesson plans, as well as a deep range of professional development and training material. Recently, the Verizon Foundation, which runs the site, changed its label to the clunky-sounding Thinkfinity -- a terrible name, but it has the same great material. Other popular sites of freebies include those for Education World, Scholastic, and PBS.
Our Take
Free Wiki
One of the most promising sources of free classroom lessons we've seen recently is Curriki, created by the computer giant Sun Microsystems. Think Wikipedia for educators, students, administrators, and parents. Scott McNealy, chairman of Sun, launched the site late last year, calling it repository of "open source curricula." Curriki (the name is a marriage of curriculum and wiki) offers educational materials for K-12 students on a wide range of classroom topics, both mundane and controversial. It's a collaborative site, and so its material is reviewed by other teachers and can be modified by users depending on their needs. Curriki follows in the line of other repositories of open source courseware such as MERLOT and Connexions, which truly indicates a bold new direction in what and how students are taught.