Technology Integration
Readers' Survey 2007: Best Educational Podcast
Edutopia readers weigh in on their favorites.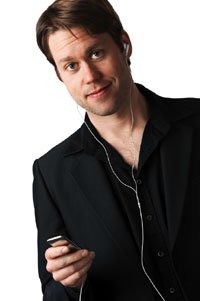 Credit: Bart Nagel
Education Podcast Network
The ambitious Education Podcast Network leads the pack. The site brings together a wide range of podcast programming designed for educators exploring new issues of teaching and learning. (That would be you, dear reader.) Other popular podcast troves include National Public Radio's selections, Intelligenic.com's Kidcast, and Grammar Girl.
Our Take
Pod Shopping
The best definition of podcast we've heard recently was offered by Tim Goodman, television critic for the San Francisco Chronicle: "Podcasting is just like radio, but without all the listeners." Well, fair enough at this point. But just as the early days of radio (say, the late 1920s to early 1930s) consisted mostly of performances by old vaudeville acts and could be heard only within about 5 miles of the transmitter, the great days of the podcast lie ahead. The big problem now is sorting through all that's out there. For a menu of the best, check out the winners of the Podcast Peer Awards. Or, at the very least, if you need a laugh at the end of a long day with noisy kids, go to the Web site of English comedian Ricky Gervais, who regularly issues podcasts guaranteed to give you much-needed comic relief.