Professional Learning
Readers' Survey 2007: Best Education Role Model
Edutopia readers weigh in on their favorites.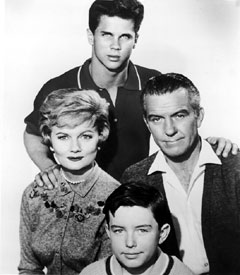 Credit: Getty Images
Parents
No pressure, parents, but our readers have chosen you as the best education role models. And, if you'll forgive us for sounding a bit parental ourselves, with that power comes responsibility. After all, being the best implies you could also be not so good. As one reader explained, the best role models are "parents who show through their actions that education is important."
Other top vote getters were Laura Bush and Oprah Winfrey. If you're not the First Lady or a famous talk show host, rest assured that reader responses show that role models come in many forms. Sesame Street's Elmo made the list, as did the entire country of Finland.
Our Take
It Takes a Committee
Although readers nominated many worthy candidates, we submit that one role model is not enough. No individual can be ideal in every way -- not even, dare we say it, Oprah. Better to select a cadre of role models and emulate the best traits of each, cafeteria style -- a scoop of Erin Gruwell, a dash of John Dewey, and so forth. Our ideal composite would look like this:
Head: Drew Gilpin Faust, for leadership and fearlessness. Recently appointed the first female president of Harvard University, she has broken barriers throughout her life and espouses the idea that collaboration creates change where authoritarianism cannot.
Heart: Bob Moses, for passion. He created the Algebra Project to make college-preparatory algebra the standard for students of all races and incomes, and until age 70 flew from Massachusetts to Mississippi every week to teach high school math.
Hands/arms: Anne Sullivan, for inventiveness. Believing that every mind can learn, she used only the sense of touch to teach young Helen Keller, who could neither hear, see, nor speak, to read and write. Keller learned so well that she ultimately attended Radcliffe College and graduated with honors.
Feet/legs: Rafe Esquith, for dedication. For more than 25 years, he has taught fifth-grade students from largely low-income immigrant families in Los Angeles. He demands that his students attend class from 6:30 a.m to 5 p.m. and expects them to rise to the challenge of reading high school-level books and performing Shakespeare. They do.
NEXT PAGE OF READERS' SURVEY: Best site for grant information