Mental Health
Resources on Managing Stress
Learn about types of stress, discover how stress can affect the learning brain, and find ways to help young people understand and better manage stress and its effects.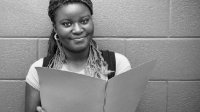 The Science on Stress and Learning
Can Stress Help Students: Review the research on stress to learn about both positive and negative stress, and explore several strategies to apply takeaways from the research with students. (Edutopia, 2015)
The Neuroscience Behind Stress and Learning: Learn how brain-based teaching strategies can reduce classroom anxiety and increase student connection to lessons. (Edutopia, 2014)
Strategies to Prevent the Neurotoxic Impact of School Stress: Discover how stresses such as boredom can create undesirable physical changes in the brain, and find ways to prevent this from happening by boosting relevance and helping students build executive functions. (Edutopia, 2013)
Teaching Stress Management
Downloads and Examples From Schools That Work
Edutopia's flagship series highlights practices and case studies from K-12 schools and districts that are improving the way students learn. Below, find downloads used by practitioners at featured schools, and dive into real-world examples of stress-reduction approaches.
video
Dialogue circles, arts programming, and team-building activities create a positive school culture and support academic growth at Glenview Elementary School. Discover how stress management factors into the school's social and emotional learning program by examining a featured tool from this school:
Stress-Reduction Handbook: Find nine practical and fun classroom activities that promote stress-management skills for students.