Administration & Leadership
Question: What Are the 3 Biggest Tasks That Should Be Removed From Teachers' Plates?
Share your expertise with us, and we may quote you.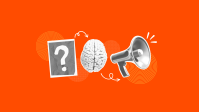 Teaching is a multifaceted profession that often extends beyond the classroom. As the demands on educators grow, it's essential to ensure their workload remains sustainable, and their well-being is prioritized. We'd love to hear from you: What should be removed from teachers' plates to promote a healthier work-life balance?