Culturally Responsive Teaching
Making SEL Culturally Competent
Teaching students about oppression and critical consciousness is a vital component of social-emotional learning.
January 9, 2010
Updated January 9, 2020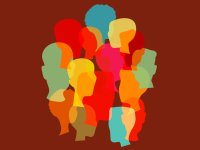 Over the past decade, thousands of K–12 schools and school districts have embraced social-emotional learning as a key ingredient in their students' success. Now, educators invested in social-emotional learning want to ensure that SEL practices are enacted in ways that are culturally responsive to and equitable for youth from historically marginalized groups.
For example, cultivating students' tenacity and growth mindset—their belief that effort determines success— can have powerful and positive effects, but doing so can also unintentionally convey that students' ability to thrive is entirely dependent upon their own internal qualities.
Internal qualities matter, but our lives are also shaped by external forces such as racism, sexism, and ableism. Without acknowledgment of these external forces, students may blame themselves when they encounter obstacles posed by these forces. 
Critical consciousness refers to youths' ability to recognize and resist the oppressive forces shaping their lives and communities and has been referred to as a form of "psychological armor" against oppression. A growing body of research is finding that marginalized youth who are critically conscious demonstrate greater resilience, self-esteem, academic achievement, political engagement, and professional aspirations. 
In our book, Schooling for Critical Consciousness, we report on practices through which secondary educators have contributed to their students' critical consciousness development. Several of those practices offer opportunities for growth in students' social-emotional learning and critical consciousness. 
Introduce a Framework
Present students with frameworks for recognizing and making sense of oppressive social forces. In a ninth-grade English course, for example, students learn a "Three I's" framework that helps them to conceptualize oppression as interpersonal, institutional, or internalized in nature. Talk through definitions of these terms. Then allow students to work in groups to identify examples of these different forms of oppression in their own communities.
Students then use this framework across all of their ninth-grade classes to analyze a variety of texts, historical cases, and current events. In one class, they identify how dominant standards of beauty contributed to feelings of internalized oppression by the central character in Toni Morrison's novel The Bluest Eye. In another class, they discuss how the absence of nutritious food options represents a form of institutional oppression facing many poorer communities in the United States. 
For students from marginalized groups, the Three I's offer a framework for making sense of both academic content and the social forces with which they contend on a daily basis. As one young man explained of these lessons, "Once I started thinking about it, you start putting the pieces together, and you start noticing like nothing happens just because. Like somebody's benefiting from everything, somebody's not benefiting from everything." The Three I's framework strengthened this young man's self-awareness and social analysis skills—key dimensions of social-emotional learning and critical consciousness, respectively. 
Look for Real-World Change
Provide assignments in which students can effect change in the real world. For example, students in ninth-grade history concluded a unit on colonization in the Americas by writing letters to their elected representatives in which they articulated their own beliefs about what Puerto Rico's relationship with the United States should be. In so doing, students applied their learning about the history and consequences of colonization to a contemporary, ongoing situation. 
They started by brainstorming their own key takeaways about the consequences of colonization and the implications for the United States' contemporary relationship with Puerto Rico. Next, they drew up an outline for a letter that could convey those key points clearly and succinctly. Students used those outlines to author initial drafts of their letters and then worked in pairs to strengthen the professionalism and persuasiveness of those initial drafts. The final step was to identify the right mailing address for their elected representative—a civic skill in and of itself—and to mail the letter.  
Such an assignment helps students develop empathy and perspective-taking skills—two key dimensions of social-emotional learning— as well as their understanding of how to effect political change—a key dimension of critical consciousness. 
Challenge Injustice
Research shows schools that are responsive to students' concerns are more likely to produce graduates with confidence in their ability to influence larger political systems. Accordingly, students benefit when their schools offer them opportunities to challenge injustice within their own school community.
In an 11th-grade civics class, for example, students identified an unjust school policy that they then worked as a class to change. Students began by reflecting with their teacher on the definition of injustice and the qualities or circumstances that might make a law or policy unjust. Then students pored through their school handbook in search of policies that met these criteria. For example, one group of students selected their school's outdated policy governing technology use in the classroom. 
Next, students worked together to find research that informed their critique of the existing school policy and could guide their development of a new or revised policy. As students began to put together their proposal for a new policy, they debated as a class philosophical questions such as "Does the new policy avoid all of the previously established tenets of injustice?" and operational questions such as "Should the new policy be phased in gradually or all at once?"
Ultimately, students worked to compile the fruits of those discussions into a presentation advocating for the policy change and how to carry it out. They spoke about it with the entire school's teachers and administrators at a faculty meeting. The students seeking to change their school's technology policy won their teachers' approval to try out the new policy for the remainder of the school year, with the promise to make the change a permanent one if the trial period went smoothly.
As students identify an unjust school policy and make their case for a change, they also build relationship skills and decision-making skills—two more key dimensions of social-emotional learning—and practice working collaboratively to effect change—a key element of critical consciousness.
Engaging youth in learning that simultaneously fosters their social-emotional learning and critical consciousness empowers them to thrive and transform the world.