Brain-Based Learning
Are Learning Styles Real – and Useful?
We've collected nine varying opinions from learning experts about whether the idea of learning styles is valid and a useful addition to a teacher's toolkit.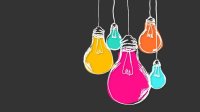 As noted in Edutopia's Multiple Intelligences brief, Harvard Professor Howard Gardner describes learning styles as how an individual approaches a range of tasks "categorized in different ways: visual/auditory/kinesthetic, impulsive/reflective, right brain/left brain, etc. Gardner calls learning styles 'a hypothesis of how an individual approaches a range of materials.'"
Here we present the views of well-respected educators and researchers debating the limitations and utility of learning styles.
Harold Pashler, Mark McDaniel, Doug Rohrer, and Robert A. Bjork
Mark K. Smith
David J.M. Kraemer, Lauren M. Rosenberg, and Sharon L. Thompson-Schill
Stephen Downes
Stephen Downes leads the Learning and Performance Support Systems program at the National Research Council in Canada, and is one of the originators of the Massive Open Online Course (MOOC). He has published 135 articles, books, magazines, and academic journals, and has presented more than 250 times.
Howard Gardner
Eric Jensen
Annie Murphy Paul
Annie Murphy Paul writes a weekly Time.com column about learning, and wrote Brilliant: The New Science of Smart, Origins: How the Nine Months Before Birth Shape the Rest of Our Lives, and The Cult of Personality.
Carol Tomlinson
David Glenn
David Glenn is the senior writer at The Chronicle of Higher Education and covers social science research. His writing has appeared in the Columbia Journalism Review, Lingua Franca, The Nation, and The New York Times Book Review.