Administration & Leadership
The Case for Instructional Coaching Throughout a Teacher's Career
Staff and students alike benefit when teachers are given the opportunity to collaborate, problem solve, and improve their craft through coaching across their careers.
How is instructional coaching defined from school to school? The process can look quite different from one location to the next. Perhaps coaching is offered to new teachers to help bolster their craft, or maybe coaching conversations occur on a wider scale in direct proportion to what leaders see during classroom observations. Instructional coaches may be administrators, teacher leaders, central office staff, or colleagues. With the multitude of forms coaching can take, the possible benefits vary widely from district to district, or even from one school within a system to another. The training of instructional coaches is likely to be just as inconsistent.
School leaders who have been excellent teachers might not be able to coach others effectively if the process was never modeled or taught explicitly. Not all great opera singers can teach other people how to sing, and the same is true of teachers-turned-leaders; they may not have the coaching skills that produce measurable results in the link between instructional practice and student performance. If a teaching staff is only as strong as each individual instructor happens to be, then any success at a schoolwide level is accidental.
The Beginning (and End) of Coaching
The leader is the spark, but there is an art to bringing in teachers to do the work that directly affects them. ~Jennifer Webster, public school associate superintendent
The year I student taught, my university placed me in two schools over the course of the practicum: one middle school and one high school. At the time, I was the embodiment of the eager intern, and I embraced every opportunity to learn from two very skilled mentor teachers. During that golden year, I also had the chance to visit plenty of other classrooms and observe instruction in other grade levels and content areas. Lunchtime often included deep conversations about practice, and I yearned for the nonchalance that more seasoned teachers conveyed when they talked about handling challenges I found insurmountable. For example, one teacher facilitated the most effective station rotations I have ever seen; I never grew tired of watching her students move seamlessly from one station to another and engage enthusiastically in their work. By far the best part of that practicum year was the regular coaching. School leaders and teachers were eager to nurture a prospective teacher, and I hoped that coaching would become a regular part of my experience in a new profession.
As a first-year teacher the following year, I sought out the advice and guidance of more experienced teachers. However, what I didn't realize was that once teachers become certified, there is often an unspoken assumption that they no longer need coaching unless they are struggling. That first year I felt as though I were failing, mainly because of one class. The students in the class, high school seniors, were only five years younger than I. They were friendly but loud, often entering class late and talking uncontrollably. When I asked for help from colleagues, the only tip one person offered was to put desks in rows to limit the conversation. I did that and it worked, but it also caused two problems: It limited productive as well as unproductive student interaction, and it also gave me the mistaken impression that silence was a desirable class norm. Without guidance to the contrary, I kept desks in rows for years, even for classes that were already too quiet.
As my career advanced, I realized that anything resembling a coaching opportunity was usually a byproduct of instructional planning. Whatever teaching team I happened to be on would meet at a big table, lesson plan books in hand, and figure out what classes were doing in the coming weeks. If the team got stuck on how to present a concept, we would support one another through problem solving and collaborate to find an approach that would work. An unconscious assumption about this practice might be that teachers were coaching one another, but that was not the intention, nor did it always translate that way. Coaching involves the action of providing specific guidance to improve practice. While we did mutually partner with one another to achieve a common goal, professional growth was not usually the priority; rather, we were essentially planning for survival with a constant focus on what was happening next.
My experience was not atypical. The beginning and end of coaching for many teachers occurs in the early years of their careers. Once teachers seem to have everything under control, leaders might allow them to retire to their classrooms and proceed without interference. Often, this lack of coaching is wrongly perceived as a benefit with the misplaced rationale that few teachers want to be bothered with visits from coaches or administrators. However, what seems helpful in the moment can wind up reinforcing learned helplessness, and letting teachers work independently without any collaboration or observation is inadvisable. Perhaps if the whole coaching process was framed differently, the benefits might become more visible.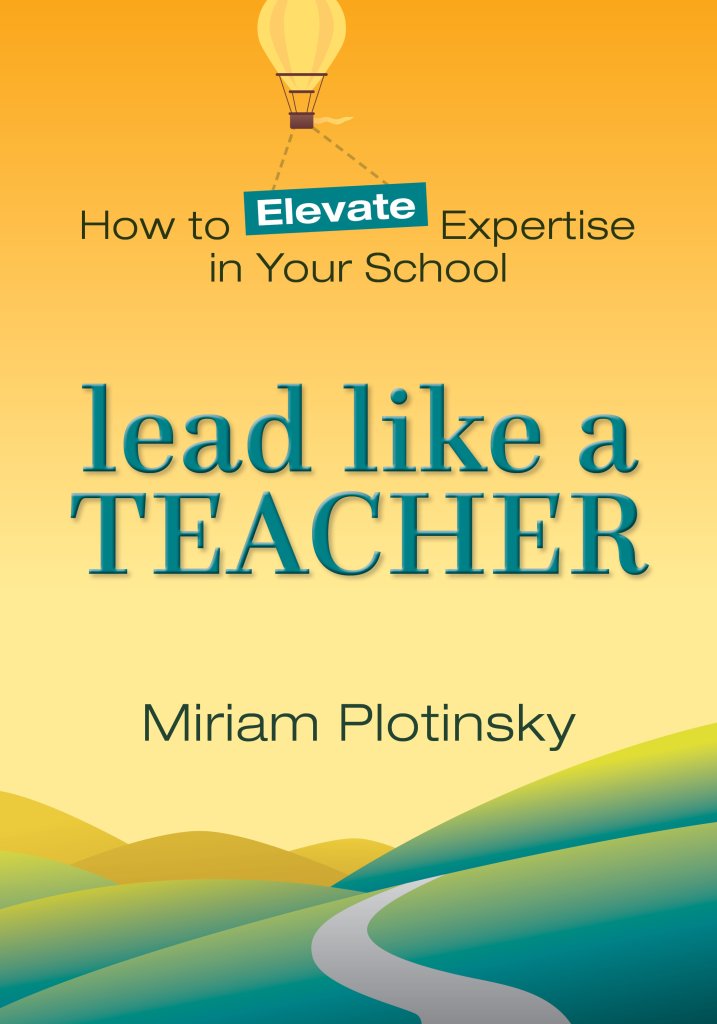 When a coaching vacuum exists among colleagues, do school leaders fill that space? More often than not, the answer is no. Perhaps the biggest impediment to coaching is time; after all, leaders are pulled in a million different directions, leaving little space to meet with teachers regularly. Another obstacle is logistical: How can a limited number of leaders in a building coach a large teaching staff?
Without strategies for managing these two substantial roadblocks, the result is that coaching is only offered to teachers whose students are underperforming, which gives the entire process a negative association. Coaching becomes a tool to address incompetence or poor test results rather than a process that elevates the practice of all. Finally, a third issue that arises with coaching is capacity. How many instructional leaders feel comfortable providing guidance about teaching, particularly in areas of expertise outside their own? Rather than lean into this challenge, some administrators may practice avoidance.
The power of coaching can transform the experiences of both teachers and students. Kartik Jayaram (2012), a senior partner at McKinsey in Nairobi who has a background in redesigning educational structures and his colleagues explain that for the results of professional development (PD) to show direct gains to student growth, leaders must be precise about how to connect theory to practices that have been proven to be effective, such as meaningful coaching. The authors identify five steps to achieving better outcomes:
(1) Base the PD program on a vision of effective teaching;
(2) segment teachers and deliver PD strategically;
(3) make coaching the centerpiece of PD;
(4) move from "push" to "pull," so that teachers get what they want, when they want it; and
(5) only offer PD with demonstrated impact. (p. 2)
By establishing coaching as the "centerpiece," the authors indicate the importance of putting teachers' needs (both individual and collective) at the forefront of PD efforts. The idea behind this goal is sound; school leaders cannot hope to improve practice with a one-size-fits-all approach to training.
The other essential piece of one-on-one coaching that Jayaram and colleagues (2012) speak to is impact. Actions must be measured by how processes affect student achievement. Perhaps that is why coaching energy goes most often to teachers who are perceived as not doing well; that way, any improvement they demonstrate should translate more visibly to a better experience for their classes.
However, the link between coaching and student growth is not necessarily a clear one. When leaders observe teachers who have been coached, they look at practice but might not connect a well-run instructional period to student performance, at least not explicitly. Furthermore, if leaders ignore the rest of the teaching staff and their coaching needs, teachers who may have been high performing could slide into mediocrity without anyone to systematically look at their methods and analyze what works and what might need an upgrade. Over time, skills that are not nurtured begin to atrophy for even the best practitioners.