Education Equity
Building a STEM Pathway for Native Students
Kathy DeerInWater of the American Indian Science and Engineering Society discusses the importance of increasing STEM access for Native American students.
For more than a decade, education and industry leaders have lamented what they see as insufficient training offered in STEM (science, technology, engineering, and mathematics) fields in U.S. schools, arguing that young people are left ill-equipped for jobs in the 21st century. In response, schools are increasingly ramping up their STEM courses, organizations are offering coding and robotics camps, and 22 states have now adopted computer science standards.
Through their efforts, educators have also attempted to tackle the racial and gender disparities among young people entering STEM professions by encouraging more female, black, and Latino students to take STEM courses and enter STEM careers. But often absent in these discussions are Native American students, more than half of whom currently lack access to the math and science high school classes they'd need to fill jobs in a STEM field, according to the U.S. Department of Education. In 2018, only 176 Native students took the computer science principles AP exam, out of 70,864 students total, according to the College Board.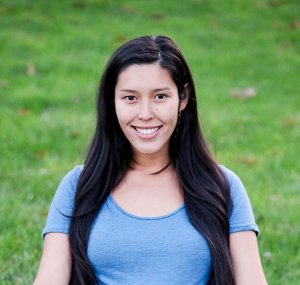 Courtesy of Dr. Kathy DeerInWater
Dr. Kathy DeerInWater, director of programs and research at AISES
It's statistics like this that inspired the creation of the American Indian Science and Engineering Society (AISES), a nonprofit with a mission to increase the numbers of American Indians, Alaska Natives, Native Hawaiians, Pacific Islanders, First Nations, and other indigenous peoples of North America in STEM education and careers. Founded in 1977, AISES works with more than 150 K–12 schools, as well as colleges and working professionals.
"Due to chronic underrepresentation, Native students do not see themselves in STEM careers because they do not see relevant role models. And in STEM careers, the culture and climate often does not support or welcome Native people," says Dr. Kathy DeerInWater, the director of programs and research at AISES.
We talked with DeerInWater about the challenges and successes of AISES, the need for more STEM opportunities for Native youth, and the importance of creating culturally responsive curriculum in partnership with school communities.
Edutopia: Why STEM? Why now?
DeerInWater: In today's society, STEM skills are required for just about everything we do—infrastructure, economic development, community building. It is incredibly important across Indian country for tribal communities to develop their STEM workforces so that they have the ability to internally meet their own community's needs.
Computer science in particular is an integral part to all STEM fields, and we're increasingly seeing that, in order to build the STEM workforce, people need to be able to work with computers and have computational thinking skills. Because computer science jobs can be done remotely, we believe they can also provide Native students and professionals the opportunity to work and stay in their community if that's what they so choose.
Courtesy of AISES
STEM Activity Day, an event for K–12 students, at the 2017 AISES National Conference in Denver
Edutopia: Why is there a need for culturally relevant STEM curriculum?
DeerInWater: Native people have always been scientists, innovators, and engineers. But due to colonization and continued marginalization in today's society, I think it's challenging for Native people to view themselves and their ancestors in this way. It is a reality for many Native people that engaging in their culture and using traditional knowledge is difficult—either because this knowledge was lost or because it was forcefully removed in some way.
By trying to develop and provide culturally relevant STEM programming, AISES is attempting to bring this indigenous knowledge back to the forefront and empower Native people to reclaim this knowledge and understanding of their ancestors, relatives, and themselves as scientists and engineers. In bringing this knowledge to the classroom, we hope that Native students will find more meaning in STEM education and be able to connect that to their own history.
Edutopia: What's unique about providing STEM training to Native people?
DeerInWater: You need to recognize how important family, culture, community, and place are to Native people, even those from urban areas. So often, Native people are isolated in schools or the workplace—the only Native person at the university or their job. Developing a sense of community is one of their biggest needs, so when we're developing our programs or trainings, we always try to make sure that there's a community development portion and that we gather people together in-person. Currently we're also working towards creating virtual communities, which are first developed in-person and then are sustained virtually.
Due to chronic underrepresentation, Native students do not see themselves in STEM careers because they do not see relevant role models.
Edutopia: How has the history of colonialism impacted the work you're doing with AISES?
DeerInWater: It's typically hard for outside organizations who want to work with Native youth because there's just less awareness of how things work and how long things take, and oftentimes, an organization will have the assumption that, "Oh, the school has a lot of need so our organization can just come in and do something because they're willing to take whatever." That's definitely not true.
Even for AISES—an organization run by Native people of various tribes—it can be hard working in tribal communities because Native people try to protect themselves and their community from outside influence. It's important in Indian country not to just assume that folks are just going to take or even need what you have to offer. There needs to be more true and genuine partnerships developed.
Edutopia: And what is the groundwork for true partnerships?
DeerInWater: It's important to take the time to learn about what the kids in school are doing, to be able to identify an area needing some enhancements, versus coming in with a specific agenda. And that's something that AISES has been trying harder to do—develop more community-based projects so that we're not coming in with our own agenda, but trying to figure out what the needs of the community are. For example, we developed a lesson on the chemistry behind brain-tanning buffalo hides, consulting with a community member. By connecting this traditional practice to the chemistry students are learning in class, AISES believes this type of lesson will engage students' cultural identity as well as more effectively teach chemistry concepts.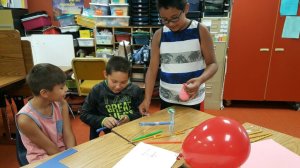 Courtesy of AISES
Students at Eagle Butte Upper Elementary School in South Dakota participate in an AISES STEM Community Night.
Edutopia: What are some of the difficulties of bringing STEM and computer science education into K–12 tribal schools?
DeerInWater: In general, it seems that across the country teachers are pretty overwhelmed and overworked. I think it's hard to get buy-in, not because they don't want to, but because there's so much on their plates already. It's hard to encourage them to use a new tool when it's just another thing they have to learn. Fortunately, we've actually had good response from teachers for this program, because of the way we offer it, which is more like an opportunity—we're not forcing it upon any school or any teacher, they are electing to receive the program. We've also been lucky to have had a lot of motivated teachers and administrators that really want the resources that we're providing.