Professional Learning
The Universal Learning Machine: Ideas for the Ultimate Electronic Learning Tool
We are speeding toward the day when students will bring an electronic learning device with them to school. The MIT $100 laptops are about to ship, and I believe it is inevitable that similar devices will soon be available for American students. This future brings up the question of what would happen if teachers were allowed to design these things. Let me start with a list of features and then see what the Spiral Notebook community thinks.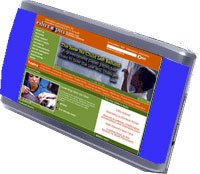 The device should be small but not too small. It is important that the display be large enough to clearly show the contents of a Web page. Something between a portable game player and a laptop in size should work. A good bright color display will be essential.
The memory, for durability and to conserve power, should be based on flash memory. Some type of wireless battery-charging system would be ideal. Solar power would be best, but we might have to settle for one of those wireless pads for charging the battery during lunch or recess. Wireless capability must be included, and a couple USB ports would add flexibility.
If we could make it durable enough, I would like to see a touch screen, which eliminates the necessity of using a separate mouse. The touch screen might be able to double as a keyboard, or we could include a fold-away keyboard that could be stowed out of the way when we are using the touch screen.
What about software? Necessities would include a browser, a word processor, and photo-editing, video-editing, and multimedia-presentation tools. I would also include a spreadsheet with graphing capabilities for math and some type of graphic-organizer building tool for abstracting and note taking. Some of these tools might be Web based, making it unnecessary to maintain them on the machine.
This device needs to be in the $100-$300 range to make it affordable for families to buy or for school districts to provide. What have I missed, or what have I included that should be modified or eliminated? Please let me know.