Project-Based Learning (PBL)
Reality Bytes: Student Filmmakers Tell It Like It Is
Middle school digital learners have their own tech tales to tell.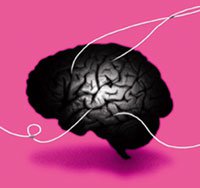 Credit: David Julian
In a fresh new program that combines writing, art, and technology in a handful of lively San Francisco Bay Area classrooms, digi-savvy twelve-year-olds work with seasoned filmmakers to produce brief but poignant stories drawn from their lives. Tech Tales, run by Streetside Stories, a nonprofit arts-education organization devoted to cultivating the voices of young students, catches the momentum of the growing digital-storytelling movement and puts it to work in education.
More than 300 seventh graders at five middle schools have been involved in the storytelling project. "And they don't even need a camera to make a movie," says program facilitator Pepe Urquijo, an award-winning filmmaker who helps young people learn visual techniques. With the aid of teachers, administrators, and volunteers, each student constructs a one-minute digital narrative -- after just four weeks of work. At the outset, admits Urquijo, "I didn't think what we did was even possible. I said, 'Fifteen minutes a day, thirty students, and sixteen computers? You're crazy!'
"But I'm crazier," he continues with a grin, "because we did it."
In a process typical of the program, students in the fall of 2004 spent two weeks writing, storyboarding, and illustrating personal vignettes about a notable event in their lives. The following spring, they took another two weeks to learn how to navigate iMovie, using technology to turn their tales from creative introspection into personal art. The result: a series of touching, amusing, and digitally impressive mini-films featuring the students' drawings, voice recordings, photographs, and audio and visual effects (a baby's cry, for instance, or a lighting bolt sizzling across the screen).
The project offered students a chance to hone computer skills and artistic sensibilities. The young filmmakers even got professional-level exposure for their digital debuts: a screening of their compilation DVD at the Yerba Buena Center for the Arts, in downtown San Francisco. Tech Tales fits into the classroom agenda by allowing students to practice language and writing skills, adopt ways to reflect on the components of a multimedia story, and, most importantly, articulate the lessons of their lives.
Sara Bernard is a former staff writer and multimedia producer for Edutopia.