Social & Emotional Learning (SEL)
Sing Sing Sing: Music Does More Than Just Sound Good
Making music makes sense.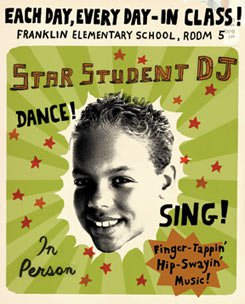 Credit: Mark Todd
"Music," wrote Ludwig van Beethoven, "is the electrical soil in which the spirit lives, thinks, and invents." Were he alive -- and visiting America -- today, Beethoven would likely lament the barren musical landscape found in many classrooms.
School boards across the country facing budget shortfalls see music as a "soft" skill and run it up the gallows pole at the first sign of financial trouble. That's a big mistake. Though music-education programs have been in decline for the last two decades -- California, for example, saw a 50 percent drop in the number of students taking music classes in the last five years, according to the California Department of Education -- the benefits they provide students are desperately needed.
Consider the following: Kids who are actively engaged in music programs score 100 points higher on their SATs, according to the National Association for Music Education (NAME). In one school district in San Francisco, a study by Music in Schools Today (MIST) found that when exposed to a music education program, only 1 percent of students wound up in juvenile hall -- a figure that stood at about 30 percent before music was introduced, says Meg Madden, executive director of MIST.
In addition, says Michael Blakeslee, deputy executive director of NAME, "music is a culture carrier." In courses focusing on world cultures, for instance, instructors can bring in music from far-flung lands. Likewise, history teachers can introduce music from the time periods that the class is studying. Many great Web resources for accessing this music exist. The Library of Congress's American Memory project is a good place to start.
Any time with students and music -- even just five minutes per day -- is time well spent. "We take an integrated approach," Madden says. "We do it after school, during lunch, wherever we can."
Having kids listen to music for five minutes and write about the way it makes them feel, or playing an instrumental track and encouraging them to write and sing lyrics, are just two ways to spark creative energy and engage students in the learning process. "It's natural for children to make music," says Madden, who notes that kids often sing to themselves in idle moments. "With music, you can get right to them and open their minds to the idea of learning other subject areas, of becoming learners, and of respecting their teachers."
Eric Hellweg is a writer in Cambridge, Massachusetts, who specializes in business, technology, and entertainment issues.