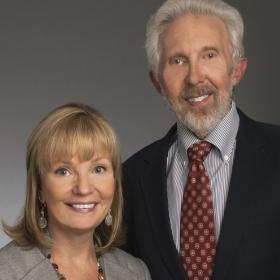 William Parrett and Kathleen Budge
Director Center for School Improvement and Policy Studies / Associate Professor Educational Leadership
William H. Parrett has received international recognition for his work in school improvement related to students who live in poverty. He has co-authored nine books, the most recent being the 2012 award-winning Turning High-Poverty Schools Into High-Performing Schools, written with Kathleen Budge. Bill is the director of the Center for School Improvement & Policy Studies at Boise State University. He is a frequent speaker at international and national conferences, and his consultancies include state departments, boards of education, state and regional service providers, and school districts in 44 states and 10 nations. Bill holds a Ph.D. in Secondary Education from Indiana University.
Throughout his career, he has worked to improve the educational achievement of all students, especially those less advantaged. Those efforts have positively impacted the lives of thousands of young people.
Kathleen Budge is an associate professor at Boise State University, where her research and scholarly activity focuses on educational leadership, leadership development, rural education, school improvement, and poverty. She also coordinates Boise State's Executive Educational Leadership Program. She has conducted numerous presentations at national and state conferences as well as published several journal articles on her research interests. She is co-author with William Parrett of the 2012 award-winning book Turning High-Poverty Schools Into High-Performing Schools. She earned her doctorate from the University of Washington in 2005. With 26 years in P-12 education, she continues to maintain that her most important and significant work has been teaching first graders to read.