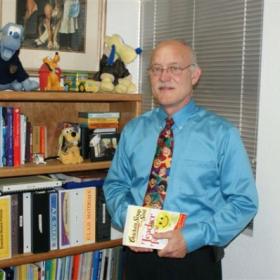 Tim Ramsey
Retired School Administrator / Teacher
Tim Ramsey has been an educator for 33 years at the elementary, junior high and high school level. He currently teaches reading part-time at Estrella Mountain Community College. Tim retired from the education system in 2013 after spending 15 years as a teacher and then 15 additional years as an assistant principal and principal. He has returned to the classroom as a fifth grade teacher at Garden Lakes School in Avondale, Arizona.
Tim was one of 24 instructors to be awarded Outstanding Adjunct Faculty honors for the Maricopa County Community College District in Fall 2012.
Tim enjoys writing and has been awarded first place in the Arizona English Teachers Association "Teachers as Writers Competition" three times (1996, 2010, 2015) and received Honorable Mention recognition for a third essay (2013).
In addition, he has had three essays published in recent Chicken Soup for the Soul anthologies (2010, 2011). His first ebook, The Hugs on My Shirt, is available through Barnes and Noble (Nook), Amazon (Kindle) and Google Books.