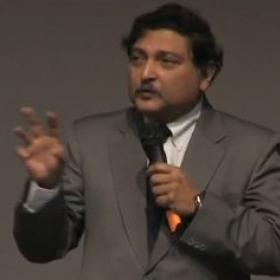 Sugata Mitra
Professor of Education Technology, Newcastle University
Sugata Mitra is Professor of Educational Technology at the School of
Education, Communication and Language Sciences, Newcastle University,
England, and a visiting professor at the MIT Media Lab in Cambridge,
Massachusetts. Professor Mitra works in the areas of cognitive
science, information science and educational technology, and he has a
keen interest in engineering and software development. His current
research interests include technologies for remote and rural
education, distance education, instructional robotics, self-organizing
systems and collaborative systems on the Internet.