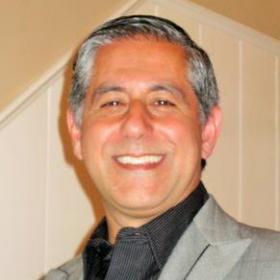 Robert Ward
Middle School Teacher
Robert Ward is currently enjoying his 26th year of teaching English to a wide diversity of students at public middle schools in Los Angeles.
His first book for educators, The Firm, Fair, Fascinating Facilitator, and its companion workbook, The Teacher Tune-Up, empower teachers to attend to the needs of the whole child. Robert extends his holistic approach to nurturing children in his third book, A Teacher's Inside Advice to Parents: How Children Thrive With Leadership, Love, Laughter, and Learning, published by Rowman and Littlefield.
Robert's fourth book, Talented Teachers, Empowered Parents, Successful Students, brings his previous writing full circle as he joins teachers and families as allies in education. In his latest book, Teaching the Benefit Mindset, that circle is expanded and fortified by an emphasis on moving empathy, inclusion, and altruism to the forefront of education.
In addition to his award-winning Rewarding Education blog, Robert's articles are regularly featured in Edutopia, Education Week, KQED In the Classroom, Smart Brief, ASCD, NCTE, the U.S. Department of Education's "The Teacher's Edition" newsletter, and the International Literacy Association.