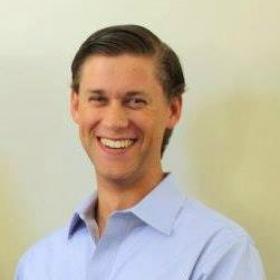 Patrick Bailey
Arts Education, Administration, and Advocacy in/around Philadelphia
The power of the arts is connecting people to a world larger than themselves.
Music has the power to positively impact a child, their family, and their community. Through arts education, students build the skills needed to think critically, analyze thoughtfully, and develop personal discipline to be contributing members of their communities.
Patrick holds degrees from Temple University (B.M. Music Education) and Drexel University (M.S. Arts Administration). Graduate research focused on the goals, communication channels, and funding structures of non-profit performing arts organizations' arts education programming in public schools. This research has helped to engage arts leaders in conversations about how arts education programs are structured and implemented. Patrick was awarded the 2016 Karen Murdoch Scholarship for Visionary Leadership in the Arts by Drexel University while pursuing his masters.
Patrick currently works as an instrumental music teacher in the Pennsbury School District, which has been recognized since 2006 as one of the top 100 communities for music education in the country by the NAMM foundation. He also serves as Operations Manager and Assistant Conductor for the Philadelphia Youth Orchestra organization, and is on staff with the Drexel University Orchestra. He works with arts organizations in and around Philadelphia in creating and curating meaningful arts education programming, as well as maintaining an active freelance portfolio in the greater Philadelphia area as a multi-faceted percussionist.
His performing career has included solo recitals, chamber music, performances with his percussion trio, orchestral engagements, as well as jazz. In February of 2012 Patrick performed as the featured soloist with the Temple University Symphony Orchestra in the North American Debut of John Psaths' timpani concerto "Planet Damnation". In 2009 he marched with Drum Corps International's Boston Crusaders, winning an I&E gold medal as well as finishing in the top seven drum corps in the world at finals competition.
Patrick has written music for marching bands at the college and high school levels, percussion ensembles at the college and high school levels, as well as brass and wind band pieces. He is a published composer with Bachovich Music Publications and has written commissioned works for ensembles at Temple University. Patrick has been honored to get to work with some of the many fantastic musicians and arts advocates, and sincerely looks forward to many more years of music making in the Philadelphia area and beyond!