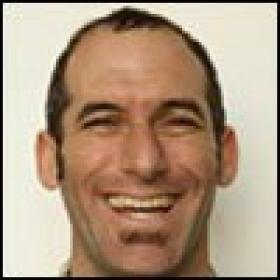 Otis Kriegel
K-5 Teacher Educator, Author, Public Speaker
Otis Kriegel is a 12-year veteran elementary school teacher, having taught in dual language (Spanish/English), monolingual, and Integrated Co-Teaching (ICT) classrooms. He received a M.S.Ed. in Bilingual Education from the Bank Street College of Education, and is adjunct faculty at the Steinhardt School at New York University. He has been a guest lecturer at the Bank Street College of Education, City College of New York, and Touro College. He created the lecture, "How to Survive Your First Years Teaching & Have a Life," which was the impetus of his book Everything a New Elementary School Teacher REALLY Needs to Know (But Didn't Learn in College) (Free Spirit Publishing, 2013). An experienced presenter, Kriegel has given this lecture to hundreds of preservice and new teachers and continues to lecture in universities and teacher education programs. He founded the parent advice website The K5 to help parents of elementary school-age children.
Kriegel is also an artist, who cofounded the public art collective, Illegal Art, whose book, Suggestion (August 2005), was published by Chronicle Books. Kriegel's public art, photography and video/film projects have been exhibited and published in catalogs throughout the Americas and Europe.
He lives with his wife in New York City.