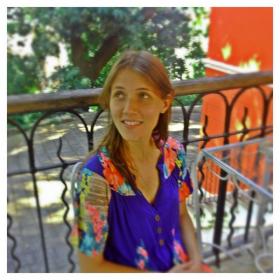 Natalie Catlett
Art, Design, Maker-Centered Educator
Natalie has taught learners of all ages, from early childhood to high school, in Brazil and the United States. A firm believer in the transformative power of learning by doing, she is committed to increasing opportunities for students and teachers to cultivate their creative and collaborative capabilities through project-based learning.
Based in Atlanta, Natalie is National Faculty member with PBLWorks and the founder of Makers Thread, an after-school program that ensures young girls can thrive as makers. Over the years, Natalie has had the opportunity to take on different roles in formal and informal K–12 settings, ranging from arts integration specialist to lower school director of design thinking.
Most recently, Natalie cocreated Aventuras Criativas (Creative Adventures), a program supporting Brazilian early childhood educators by infusing play, passion, peers, and projects into children's learning.
Natalie earned her Bachelor of Fine Arts in Communications Design from Pratt Institute, a Master of Arts in Teaching from Tufts University, and a second Master's in Education from The University of Pennsylvania.