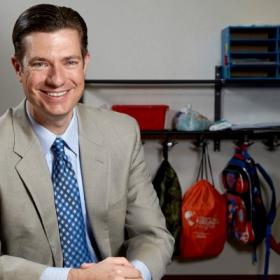 Mike Barton
Chief Student Achievement Officer
Dr. Mike R. Barton is currently the Chief Student Achievement Officer with the Clark County School District. Dr. Barton previously served as the Associate Superintendent for the Instruction Unit and the Academic Manager for Performance Zone 8. He also has been a building principal at high need schools in CCSD with combined experiences at the elementary, middle, and high school levels.
Prior to becoming a principal in the Clark County School District, he served as a classroom teacher, project facilitator focused on the professional development of teachers, and dean of students all within local CCSD schools.
Dr. Barton has served as an adjunct faculty member at the University of Nevada-Las Vegas and Nova Southeastern University teaching preparation courses to aspiring administrators. Dr. Barton trained to become a teacher at the University of Pittsburgh and graduated with his advanced degrees from the University of Nevada – Las Vegas.
He has committed his work to ensuring that all students are provided with a high-quality, rigorous education. Additionally, he believes that student success is driven by a collective commitment to high standards in all classrooms and schools within the Clark County School District.