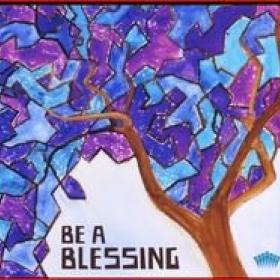 I am the rabbi and director of Jewish and Hebrew Studies at the Alfred & Adele Davis Academy, Atlanta's Reform Jewish Day School. I'm also past president of PARDES: Day Schools of Reform Judaism, the consortium of Reform Jewish Day Schools, as well as a trustee on the board of the Central Conference of American Rabbis. I have a doctorate in education from Northeastern University where I conducted research into adolescent spirituality.
I'm an advocate of rigorous and relevant Jewish education that is both intensely fulfilling and intensely challenging for students of all ages and outlooks. I gave an "ELI Talk" on this topic at the North American Jewish Day School Conference in Atlanta in 2012. The talk is called "The Unbearable Lightness of Judaism."
Married to a fellow rabbi and father of two young children, I am the composer of the music on the CDs Be a Blessing (2013) and A Palace in Time (2015). My music has been performed at synagogues and summer camps across the country as well as at the Historic Ebenezer Baptist Church—something of which I am particularly proud!