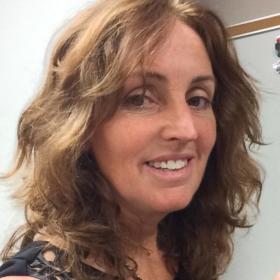 Meshelle Smith
Serious Hippy Teacher Who LOVES Kids and Learning
I've met other teachers like me. We are the ones who sit by the pool in the summer creating lessons, who go to our students' baseball games, and wake up excited every morning. I jump at any teaching opportunity I am presented with. In high school I worked as a teacher's assistant at an elementary school. While majoring in Elementary Education at BYU, I spent a summer teaching English in Mexico. My first 'real' teaching job was at an inner city middle school teaching English with 40 students in my classroom. While my daughters were young, I taught kindergarten Spanish and ESOL at the local college to adults. Presently, I teach fifth grade math and science in Houston suburbia and continue to teach ESOL in the evenings. I had doubted that my lovey, creative style would work well in the test-driven Texas culture, but my scores are consistently at the very top of our district. I love that a student-driven, relaxed classroom, with highly intelligent activities transfers into super scores.
One ambitious year I embarked on the National Board Certification process. I am still in love with their methods of improving the teaching profession and continue to work with the National Board organization in reviewing their process.
I enjoy the journey of a teacher. The ebb and flow of a school year, the connections in my classroom, and the academic creativity feed my soul. My dream when I retire is to teach for free in poverty stricken countries.