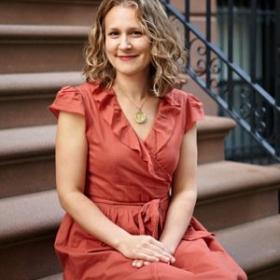 Maia Heyck-Merlin
Founder of The Together Teacher
Maia Heyck-Merlin has 15 years of experience juggling high-volume roles in results-oriented organizations. Among her past and current roles:
-Classroom teacher in traditional public and charter schools
-Author of The Together Teacher: Plan Ahead, Get Organized, and Save Time, http://amzn.to/1qwdEcS
-Founder and CEO of The Together Group, www.thetogethergroup,com
-Summer Institute Director and National Operations founder for Teach For America Summer Training institutes (including dorm life!)
-Chief Talent Officer for Achievement First, a network of Brooklyn, CT and RI charter schools
-Mom of a 4 and 1-yr old, and wife of a middle school teacher
In 2007, Maia founded The Together Group, a business focused on training educators on topics such as time management, prioritization, organization, and efficiency. In 2011, she wrote The Together Teacher: Plan Ahead, Get Organized, and Save Time published by Jossey Bass in June of 2012. Her second book, The Together Leader: Plan, Prioritize and Protect Your Time, will be published in the spring of 2016.
Maia holds a B.A. in child development from Tufts University. She lives in the DC-area with her husband Jack (a middle school English teacher), their energetic preschooler Ada, slightly more mellow baby boy Reed, and two unruly cats. In her limited free time, she enjoys swimming slowly, eating Oreos on the couch, and trying to keep up with her farm share deliveries.