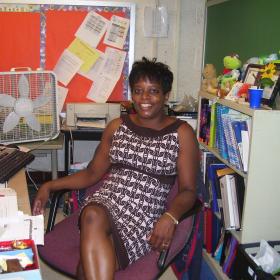 Lisa Mims
5th grade teacher/Education blogger
Welcome! I consider myself an old school teacher because I have taught for over 25 years! Wow! Believe it or not, I am still passionate about teaching. My true passion is integrating technology into my classroom. Not only does it help add some oomph to what could be a boring day-to-day job, but it also helps engage my students.
I am a native New Yorker, now a Delawarean, but NY will always run through my veins.:) I am an alumna of SUNY New Paltz and Brooklyn College.
I am the mother of two boys, therefore, a parent and a teacher!
I am the wife of a very wonderful man who tolerates the amount of time I spend on the computer. (Well, most of the time.)
I love writing and have contributed posts to Free Technology for Teachers, Edudemic, TeachHub, GoAnimate, and more.I am an avid reader and try to share my knowledge through tweeting, blogging, and facebooking (is that a word?).
Every year I strive to be better for my students!