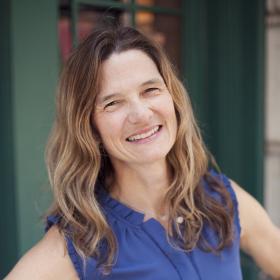 Kristin Rouleau
Senior Director of Learning Services and Innovation at McREL International
In her role as senior director of learning services and innovation at McREL International, Kristin Rouleau works with schools, districts, and state departments of education as they navigate change and implement practices and structures to reduce variability and increase student achievement.
Ms. Rouleau is a licensed school administrator with more than 25 years of experience in education, working in a variety of racially and culturally diverse communities. She has served as a classroom teacher, curriculum specialist, elementary school principal, and district-level curriculum administrator.
Ms. Rouleau earned administrative credentials at the University of Washington and holds an MA in curriculum and teaching from Michigan State University and a BA in elementary education from Western Michigan University. She is a May 2019 graduate of the University of Colorado Denver with her EdD in leadership for educational equity.