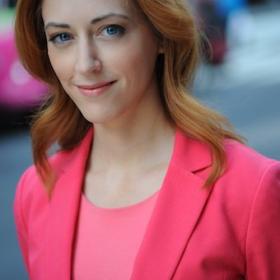 Kelly McGonigal
Stanford Psychologist and Author of The Upside of Stress
Dr. Kelly McGonigal is a health psychologist and lecturer at Stanford University. As a pioneer in the field of "science-help," her mission is to translate insights from psychology and neuroscience into practical strategies that support personal well-being and strengthen communities.
She is the author of several books, including the international bestseller "The Willpower Instinct" and her latest book the "The Upside of Stress." Her 2013 TED talk, "How to Make Stress Your Friend," is one of the 20 Most Viewed TED talks of all time, with 10 million views.
Through the Stanford Center for Compassion and Altruism, she co-authored the Stanford Compassion Cultivation Training and studies how social connection can promote health, happiness, and resilience.
Dr. McGonigal has consulted for a wide range of non-profit organizations and industries to bring evidence-based strategies for well-being into the workplace, healthcare, education, technology, and community outreach.
She also currently serves as the psychology consultant to The New York Times' Education Initiatives, helping educators around the world interpret the news and opinions of the day from the lens of psychological science.
In her free time, she is a passionate advocate for animal rescue and volunteers as an adoption counselor for Best Friends Animal Society.