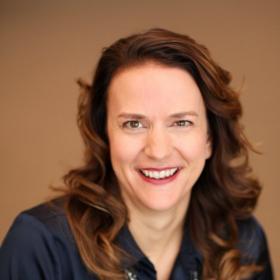 Karine Veldhoen
Founder of Learn Forward, Author, School Administrator
Karine Veldhoen, M.Ed., is the founder of Learn Forward and a creative force in education. She's also the Chief Learning Officer at Willowstone Academy, the CEO/Founder of Niteo Africa, a former Education Consultant for FreshGrade and a modern day pilgrim.
Learn Forward™ represents a lifetime of professional study, action research, and meaning-making within the context of education. Driven by her passion for making a difference in the lives of others, Karine's been exploring the most important journeys of children through serving as the Chief Learning Officer at Willowstone Academy for the last 10 years and as an educator for over 20 years.
Learn Forward is a culmination of her work with thousands of children and their families in two states, two provinces, and around the globe. It's a philosophy of human development and an innovative learning model that invites parents and educators to the most important journeys of a child where we can create the conditions for children to thrive.
In her talks about the transformation of education, she emphasizes the importance of cultivating a connection between school and home and uses the Table of Learning as a metaphor for where we can begin.
You can join the Learn Forward movement by subscribing to the newsletter, joining the conversation on social media, or reading Karine's first book, Learn Forward: An Invitation to the Most Important Journeys of a Child.
When Karine is not carving new paths for education, you'll find her at the lake with a good book.
She lives with her husband and three children, her heart-song, in the Okanagan Valley, British Columbia.